Books that CELEBRATE Black History
This post on books that celebrate Black history was written by my neighbor, Chelsi! She has given me several recommendations a couple that has changed my perspective forever. I've only read one book from this list, so these are going on my "to-read" list as well!
February is Black History Month! That means it's a great time to learn not just about the Black experience in America, but about Black joy. Yes, there is a lot of hard and important truths that exist in the history of Black Americans, but our history did not begin with slavery, nor did it end with the Civil Rights Movement. Our stories deserve to be told and celebrated, and not just when they revolve around our collective cultural trauma.
Ways to Celebrate Black History Month
Check your local community events calendar to see how the Black community near you is celebrating. Show up, listen, learn, and have fun!
See what your local library has to offer! The Metropolitan Library System has a myriad of fun events, crafts, and other hands-on experiences to celebrate Black History Month! Check them out here.
Search and find movies about prominent Black leaders and watch them with your family. Bonus points for movies directed and/or written by a Black director or writer.
Support Black businesses! Whether you're eating out, shopping for clothes, or even hiring a photographer – make an effort to support Black-owned businesses this month (and all year long). Pro tip: If you purchase any books this month, buy from a Black-owned bookstore. I highly recommend Fulton Street Books and Coffee, but also encourage you to find one local to your area.
Whatever way(s) you choose to celebrate Black History Month, just remember to appreciate, not appropriate the culture. Now is not the time to paint your skin brown or try out some cornrows (please don't be THAT person!).
As a testament to celebrating Black Joy, I challenge you to read more books this year (yeah, not just during the shortest month of the year) that are by Black authors and that center on Black Joy.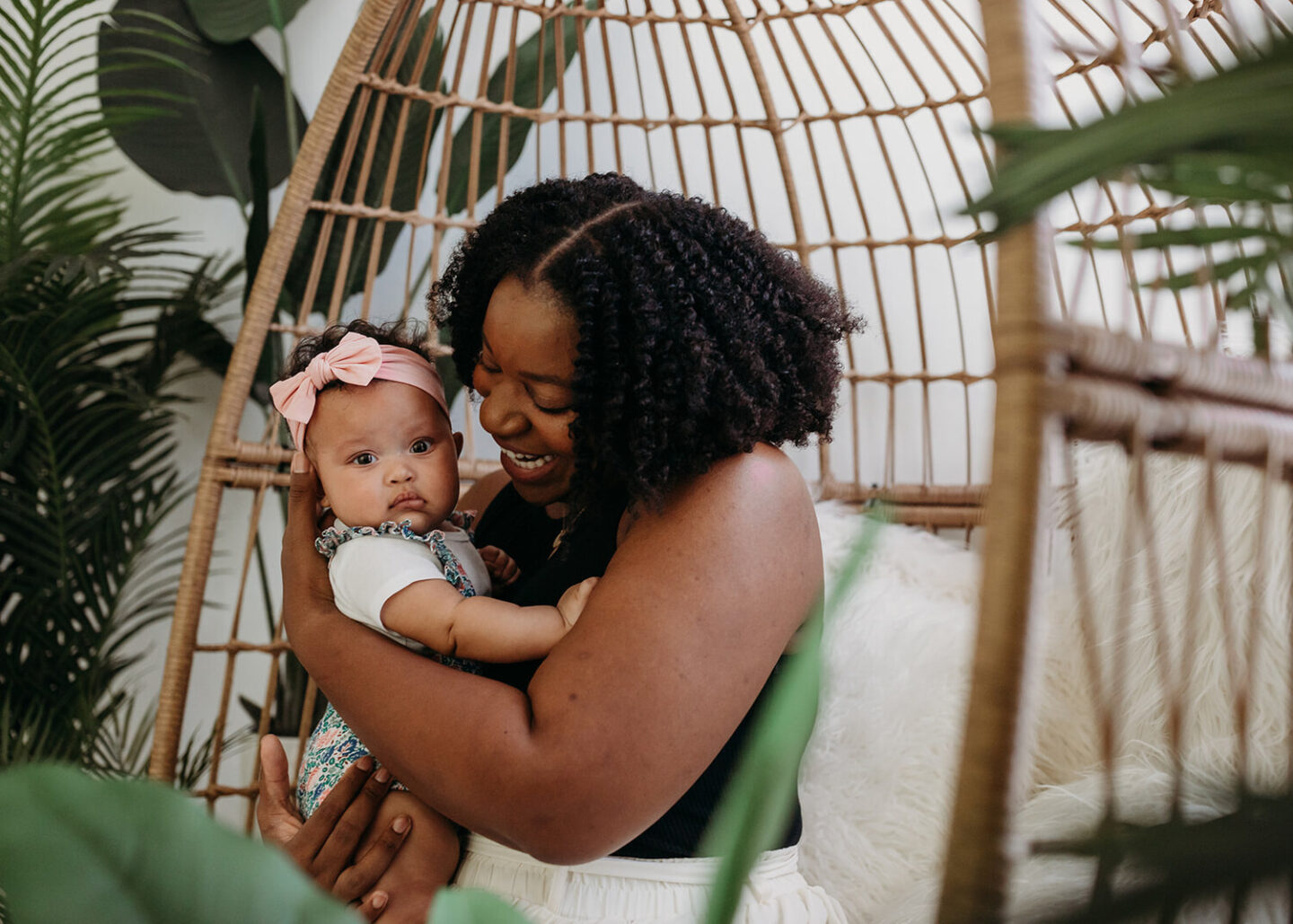 Here's a list of some of my recent favorites to get you started:
Brave. Black. First.: 50+ African American Women Who Changed The World by Cheryl Hudson
Brave. Black. First is a great book for historical references of Black Women that changed our nation and our world for the better. It's a great read for adults, but children can learn a lot too!
Blood Like Magic by Liselle Sambury
Children of Blood and Bone (Series) by Tomi Adeyemi
The Gilded Ones (Series) by Namina Forna
Slay by Brittney Morris
Nightmare-Verse Series by L.L. McKinney
The Belles (Series) by Dhonielle Clayton
If you like a bit of sci-fi/fantasy, these are totally for you! These have each been my favorite reads of the year when they were published and I've reread a few of them multiple times.
The Vanishing Half by Brit Bennett
I'm not a huge fan of historical fiction, but I will shout about this book to the ends of the Earth! It is so beautifully written and moving. Plus, it will be a movie soon, so here's your chance to brag to your friends that you read the book first!
Hood Feminism: Notes from the Women That a Movement Forgot by Mikki Kendall
If you have ever called yourself a feminist, this book is for you. As a Black woman, feminism is tricky to navigate. This book encapsulates many of the feelings and experiences that many Black women go through and has been a great resource for feminists to understand that unique viewpoint and the many critiques that come along with it.
Eloquent Rage by Brittney Cooper
I know I said I was focused on Black Joy, but I would be remiss to not mention Eloquent Rage. As a Black Woman, especially one highly educated and often in a room where I'm the only Black individual with a graduate degree, I very often am told how eloquently I am able to communicate my rage. If you'd like to learn more about how reading people to filth while still keeping our jobs became a Black woman's superpower, this book is for you. Spoiler alert: this isn't a compliment, it's a survival mechanism that we are all very sick of.
If you're still reading (thank you!) I hope that this can serve to motivate you to learn about other cultures through the lens of joy rather than trauma or even combativeness. When we all take the time to see each other as complex humans and celebrate the uniqueness that our cultures bring, we are better for it.
Happy Black History and Black Futures Month!
Chelsi LeBarre is a mother, wife, and audacious woman who strives to center joy in everything she touches. Her passion is creating spaces for Black women to share joy, for women to feel empowered, and for mothers to feel supported.
Chelsi specializes in marketing, communications, and business administration. Infused with her experience in nonprofit development and fundraising, Chelsi brings a wealth of knowledge and experience as she helps businesses strengthen their marketing, fine-tune their voice, and build efficient internal operations.
Most of her days are spent reading, dancing, and dreaming up new business ventures amidst raising her daughter, Sariah, as a mother and entrepreneur at home.
Social handles (all IG): @raisinglebarre @chelsidennisco @chelsidennisphotography