5 Ways to Teach a Love for Music
Not long after Keaton was born, someone sent me a video of two brothers playing piano duets, and said "this could be your kids someday." Little did I know 3 years later I would have another boy and the scenario that I really wish for is quite possible. I'm so blessed to have two women in my life that are excellent musicians and have passed on many tips on how to raise boys who love music and want to play. Here are some of the secrets that they have told me and we have started to do in our home.
Allowing the kids to play music when ever they wish. I always have a playlist ready and they are always allowed to play the piano. Sitting with them and allowing them to play with me is I hope building a foundation of enjoyment for them in music. I know sitting with my mom and playing with her was an important first step in music for me.
Watching Visual Classical Music My father in law inadvertently introduced me to this Youtube.com channel. It uses color and patterns to illustrate classical music. It is kind of a guilt free way for me to allow Keaton to watch something. We have really been enjoying this the past year.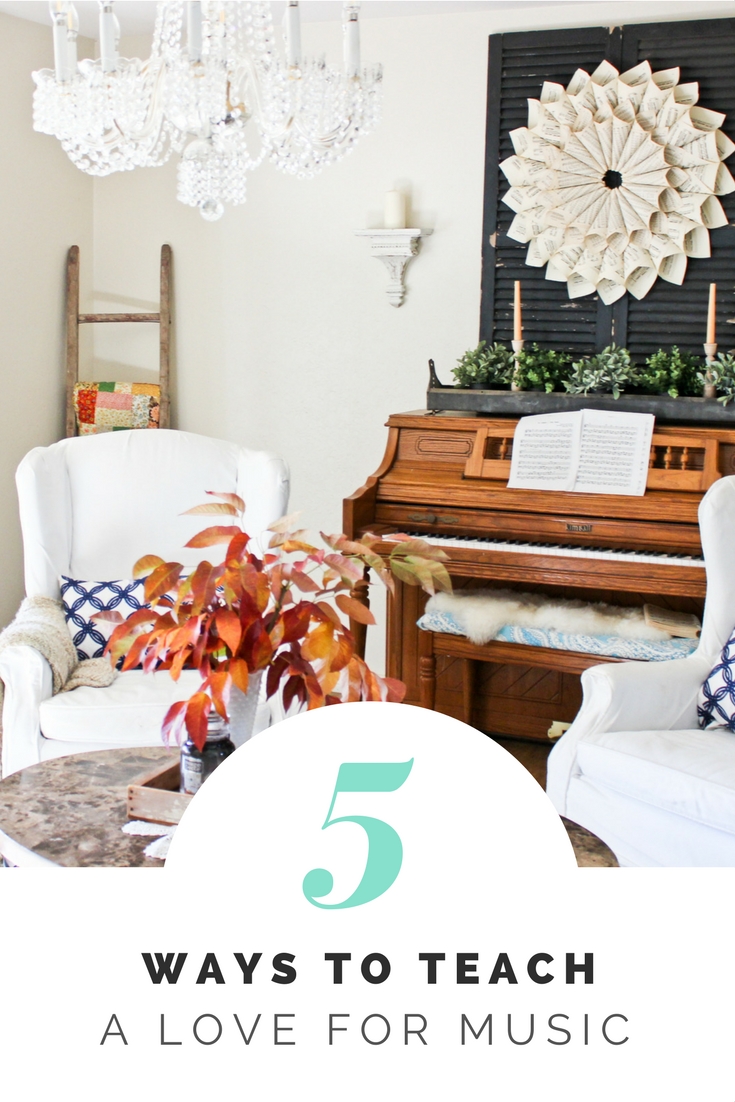 Listening to audio stories that tell about the composer who wrote the music we love to hear. Of course there is a fiction story overlaid that relates to children, but it's quite enjoyable. The cool thing is that the sound track to each CD in the series contains only excerpts of music written by that composer. This one is our favorite Vivaldi's Ring Of Mystery
, but if your kid ends up being attracted to another composer most they also have Beethoven, Bach, Mozart, Tchaikovsky, and Handel.
Reading more ideas in the book How to Grow a Young Music Lover
. It is only about five dollars and worth every penny for the volume of suggestions she gives in how to include music in everyday life. She suggests hundreds of songs to introduce your child to every type of music that is available.
Dancing and moving to music is an important way to teach rhythm. It's probably the part I have the hardest time with. It's hard to find things that Keaton is willing to move with, because dancing isn't really his thing. Clapping his hands isn't his thing, and stomping his feet is something I have yet to see him do a long with music. A couple nights ago I finally found something that broke the ice. He and I danced to Barn Yard Dance and he actually had a blast.