What is a Capsule Wardrobe?
A capsule wardrobe is the collection of a few essential items of clothing that don't really go out of style. Ideally, these items should all mix and match well. This allows me to get the most outfits with the least amount of items.
I have been doing a capsule wardrobe for 12 seasons now. It has revolutionized the way I shop for things, and the way I view clothing. I am writing this as the second of a three-part series and a worksheet on capsule wardrobe planning. My goal is to give you what I have learned in four years of work, so you can get started right away with minimal effort.
(If you're wondering what the joys of living with less could be, check out this post!)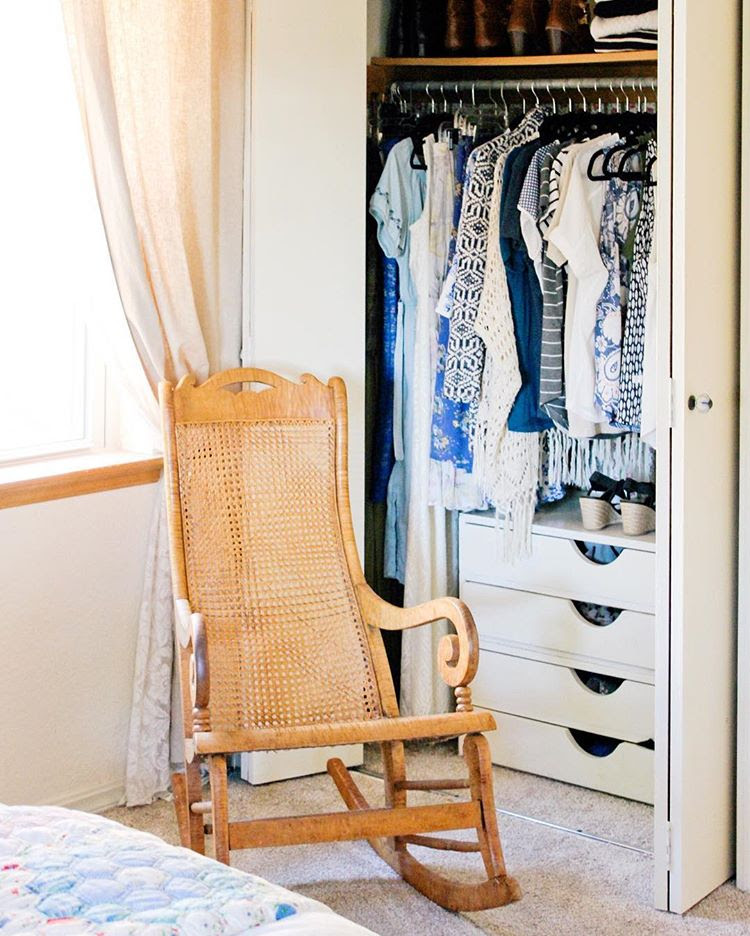 Is a Capsule Wardrobe too much work?
Some people will say starting a Capsule wardrobe is too much work and doesn't allow you to have freedom when shopping. For me, the best surprise has been realizing how easy it is to get dressed every morning. My closet looks like I'm shopping at a boutique because the only things hanging are the things I'm currently wearing. I have no wadded up shirts in the corners of my closet, and there are no forgotten shoes hiding behind my mini closet dresser. It makes me feel happier about getting ready for my day. (If you want to skip right to do the things I learned fast, download my Capsule Wardrobe Worksheet)
I also find that I enjoy shopping so much more, because I know what I am looking for and never experience buyers remorse after making purchases. I can go right to my favorite stores, and choose clothes that fit me well and make me happy.
What makes the difference?
Using a capsule hasn't always been my thing. Four years ago I had an assortment of random, cheap shirts crammed onto countless wire hangers. There were piles of clothes in my dresser and an under bed storage crammed full as well. Yet, somehow I looked into my closet and felt like I had nothing to wear. I spent a lot of time pawing through all the things I owned and often ended up accidentally running out the door in something that was in less than good condition. A lot of the things I kept were out of style and I wouldn't ever put them on anyway.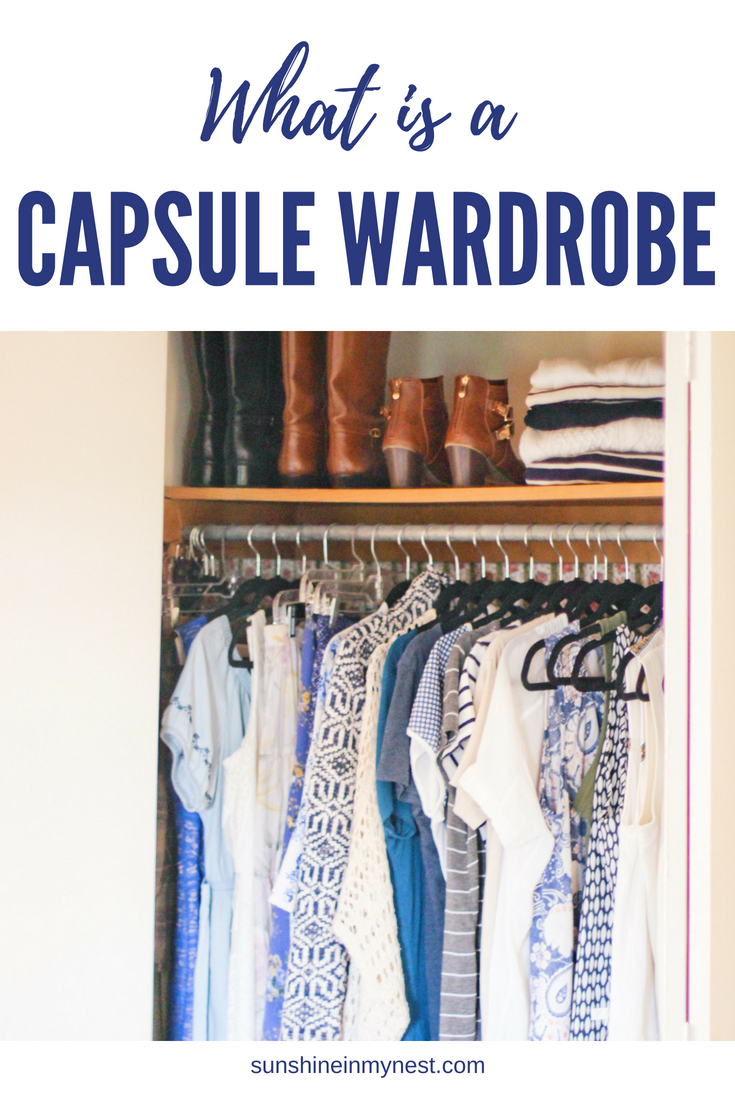 Now, in my closet, I only keep what I'm currently wearing. Everything is folded and put into a specific place. I no longer have to dig to find what I am looking for. Everything fits me well and is in great shape. I can grab literally ANYTHING and know it is clean and will fit me well. (This, of course, is a bit harder the first couple months of pregnancy and postpartum, but most things in that phase are a bit harder. Be gentle with yourself, it gets easier again)
In a Capsule Wardrobe you will find:
Clothing items that are in season
Classic clothing items that don't go out of style
Clothes that suit your lifestyle
Clothes that are in style
What you will not find in a Capsule Wardrobe:
Damaged Clothing items
Things you haven't worn in a year
Multiple clothing items of one color
Clothes that don't fit right now
I often hear from people is how much work it must be to get started. They are right, there is a bit of startup to it, but most of the best things in life require a little work. The amount of time, money, and frustration you will save will pay you back in the future. Don't let the effort a capsule wardrobe takes to get started keep you from owning your best life!
Are you ready to take charge of your closet, and simplify your life?
Here is how you can get started!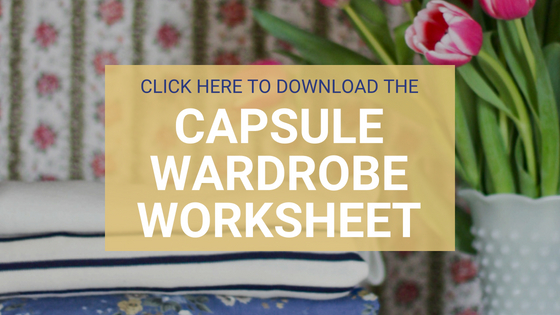 You can read more about Capsule Wardrobes in "Why I use a Capsule Wardrobe" and "How I Capsule Wardrobe"
Do you currently use a Capsule Wardrobe? If so, did I miss anything important?
If not, have you heard of a Capsule Wardrobe before this? What obstacles keep you from starting one?