Due Date after Miscarriage
Today would have been your due date, Kennedy.

I don't know why it feels weird to publicly remember… to admit that I still wonder who you would have been. How do you mark a day that should have been special when the joy of it has been removed?

I waited 12 months to hold you in my body, and then as quickly as you came you were gone again. Making me wonder if I really could have been that happy just two weeks before.
(These hard times teach me about living for the 20%)
The day we said Goodbye
One memory I carry of that day is the lone red leaf. It is clinging to a branch otherwise bare. I saw and rejoiced in that red leaf. Just one hour later I found the red stain that jerked my heart into the knowledge it was time to say goodbye. Some how that flash of red against a deep blue sky has come to represent that time.

The following days autumn rains drained the color from the bright leaves. It was a symbolic gesture that seemed to match my mood. And the chill of the air seeped into my heart as well.

We pulled to the side of the road on the drive home from the hospital and just held one another and cried. In that moment we named you Kennedy. A name we had picked when we were engaged. A name that had always held promise of one who we would love so much, and we did love you. We loved you so much even though we never met you.

I wonder what memories of you I would have collected in photographs. I wonder what you would look like. This is never how it was supposed to end. You was supposed to be the rainbow at the end of our storm, instead your death was a thunderclap in the middle. And in those months, I learned how to grieve.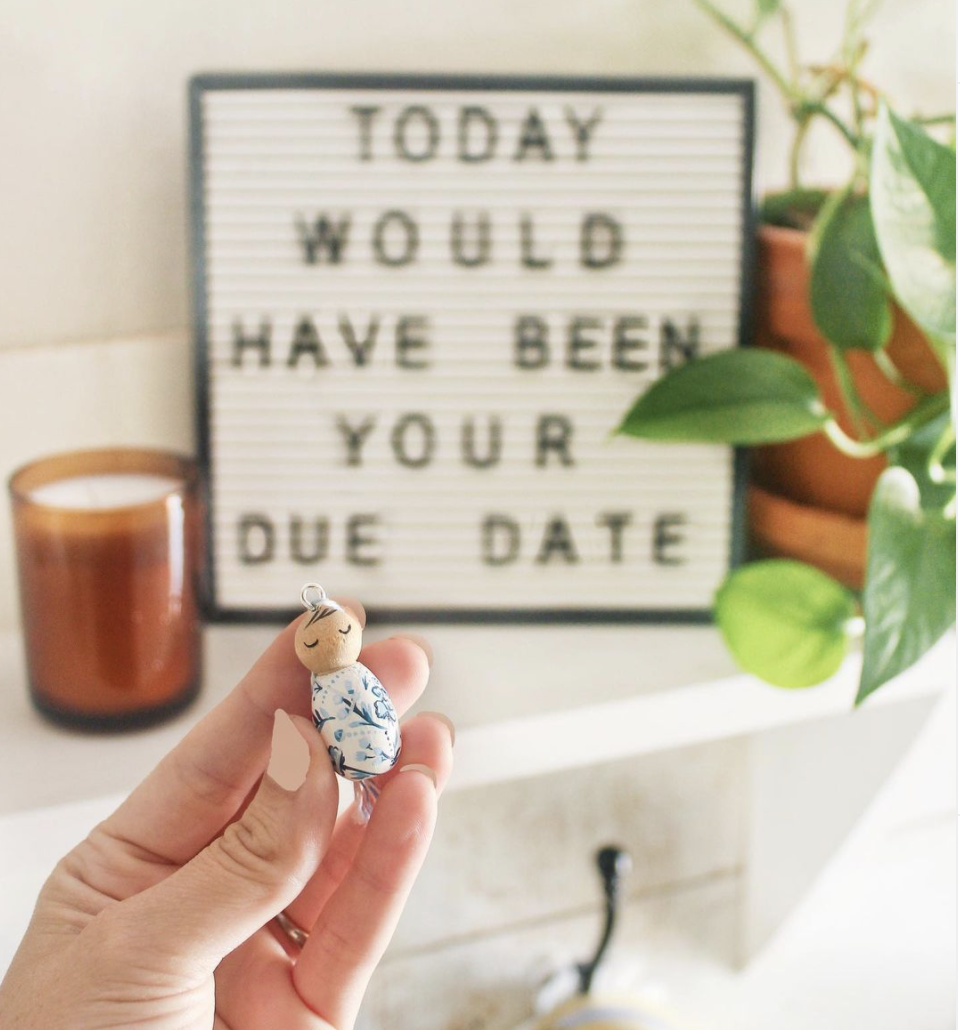 Learning to Share

The last year has taught me, I'm not alone. There are so many of us that carry these little loves and secret heartbreaks. Before you left, I knew conceptually how to grieve, but that time taught me how to truly sit in grief and hold another though it. To hold them as I wanted to be held.
(Read this if remembering God's goodness is hard for you today …)
And somehow it hurts less when we talk about the ones we miss out loud. I'm finally brave enough to share your life and your story. Today when I told your story on Instagram stories I ended up crying. I hate crying in front of people, but none of us should feel alone in this.

Thank you, sweet Kennedy, for helping form me to be the woman and mama I was meant to be! We will always miss and remember you.

Have you also had a miscarrage? How old would your baby be?