Remembering God's Faithfulness
Remembering God's faithfulness three years ago as we had our hardest season was the only thing that got me through. At the time I couldn't put a finger on why or how, but somehow I had peace.
In about 4 months of time
Our a/c went out depleting our savings.
Two weeks after that our car quit for good.
The next month I was diagnosed with secondary infertility (we had been trying for a year).
I was told at that appointment that we were lucky we hadn't gotten pregnant, because with my thyroid levels we would lose any baby we had.
Two weeks after that we found out we were pregnant. I was terrified but hopeful.
Less than a month later our home was broken into.
BUT GOD was faithful. Our family and church surrounded us. Songs reminded us of His goodness. Verses memorized came to mind in the moments we needed it. 2 Cor 4:8 "We are cracked and chipped from our afflictions… but we are not crushed by them!"
Raise an Ebenezer
Have you heard the song "Come Thou Fount"? In it, there's the line "Here I raise my Ebenezer". for a long time, I didn't know what that meant.
In 1 Samuel 7:12, Samuel makes a pile of stones to remind Israel of the supernatural battle God had won for them. Ebenezer means literally "Stone of Help." From then on any time any citizen of Israel would walk past they would remember how God had helped them. It was a visual reminder of God's faithfulness.
Each year as autumn rolls around it reminds me of what we went through and how we were held. Autumn is my Ebenezer and reminds me of God's faithfulness. And as I've taken time to remember it's helped me understand more clearly the foundation that my faith rested in at that time.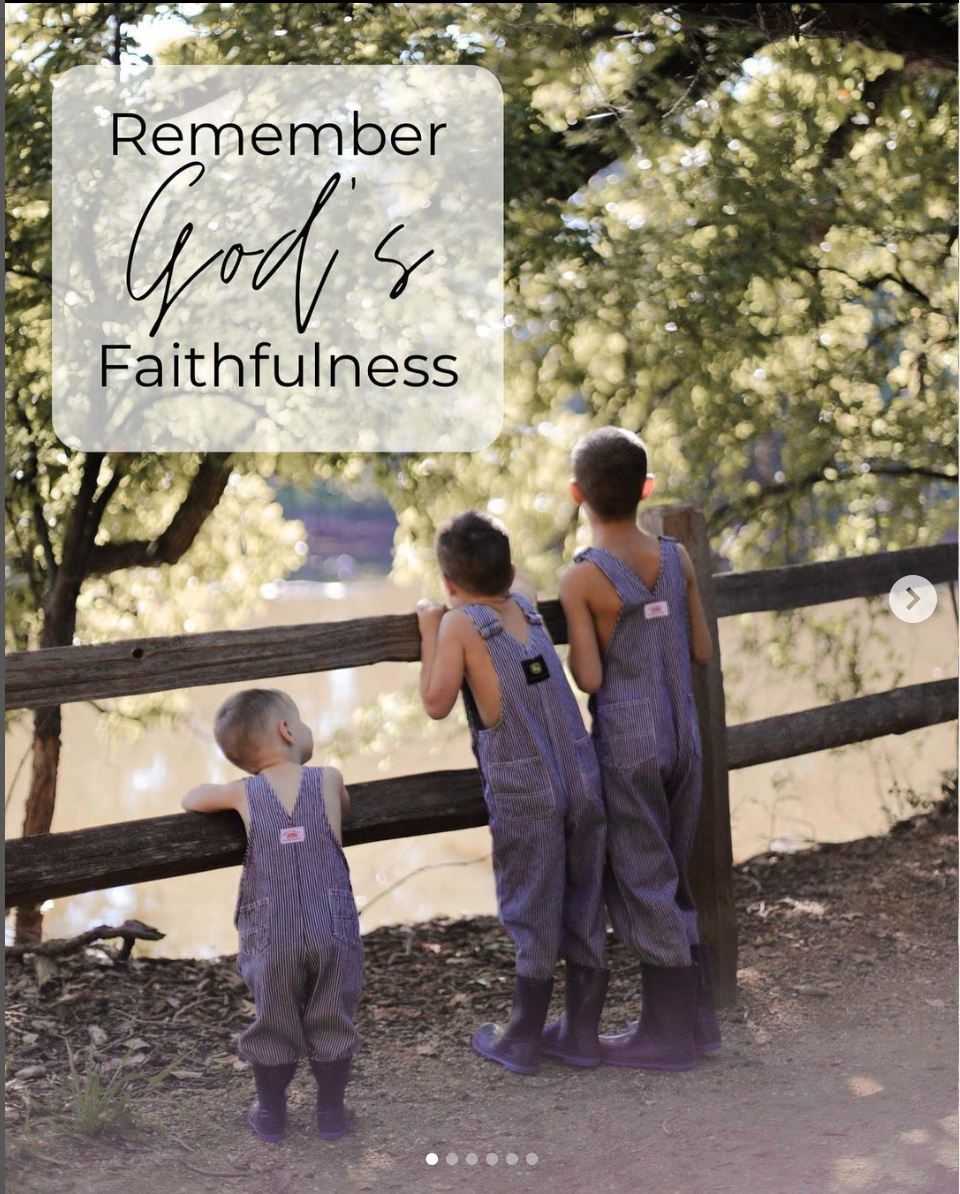 Foundations for remembering God's faithfulness
When the moments felt hard or impossible I could look back at other hard times and remember how God had brought me through. I also had stories of faith I had read that showed how God was faithful even in trials larger than my own. If God was faithful then, he would be faithful now!
Stories of Others
Music
Goodness of God
Tell Your Heart to Beat Again
Before the Morning
Blessings
By Your Side
Even if
I Am Not Alone
Need You Now
Though You Slay Me
They Will
Beautiful Things
Good to Me
Graves into Gardens
Podcast Episodes
If you don't have time to read a book, check out these episodes with amazing women who are telling their own stories of God's faithfulness when fired, when single, when alone, and anxious! In them, you can know that the God that is their God is also yours. As he was there with them, He will be with you!
Are there any additional stories of God's faithfulness that you want to tell, or things that helped carry or get you through?