Are you looking for summer reading books to keep you turning pages? One of the things I get asked most often is how with 3 children I read so much. Part of it is I have always have read a lot, so I'm a pretty fast reader. More than that though reading is built into my daily rhythms.
The end of 2019 and beginning of 2020 I had fallen out of the habit. I had a list of books I "should read" and no books I WANTED to read.
But I was listening to "Atomic Habits" and it was talking about how to build in a reading habit. I decided to challenge myself to one chapter a day. The times I've read best in my life are the times I have a stack of stuff ready to read when I finish one book. So I found a book I wanted to read, prepared a stack to read after that, and got started with my one chapter a day. Before long I was DEVOURING books once again.
If you get into a dry book, that you want to finish but have lost desire for, try switching to audio. I've absorbed the information from several books, that I otherwise would have abandoned by switching to an audio format.
The only thing I've found listening to books is sexual content feels more graphic when listening, and swear words are more obvious. Maybe that's just me though.
As for language and graphic content… History can be pretty raunchy, I like historical fiction, so I put up with some of it if it's necessary to the story. I tend to get uncomfortable with intimate scenes that last more than a paragraph or two… so that's the range you can expect to see here.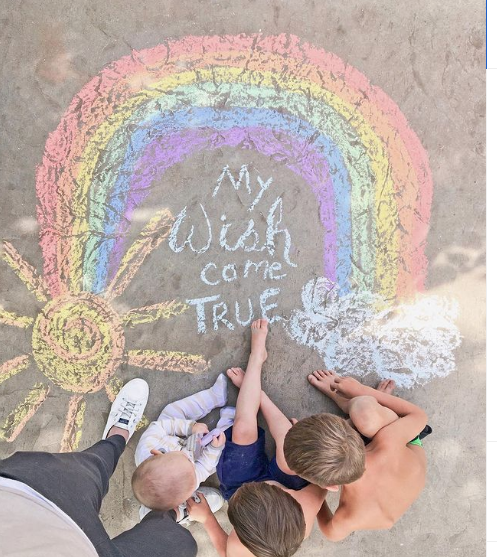 Fiction for Summer Reading
The Nightingale – Kristen Hannah
"This is the story of two sister in France during World War II and their struggle to survive and resist the German occupation of France"
I read this book 3 years ago, and it is one I wish I could go back and read for the first time all over again. It was very striking at the beginning because with the introduction you know only one sister will survive. I spent the whole book holding my breath waiting to see which sister survived.
Someone Knows My Name – Laurence Hill
"Kidnapped from Africa as a child, Aminata Diallo is enslaved in South Carolina but escapes during the chaos of the Revolutionary War."
The middle passage isn't a topic I've read covered in fiction often. Sometimes it feels like WWII has been written to death (don't get me wrong I'm still a sucker every time), but this has the same feel of a holocaust novel, but a different type of topic.
The Woman in the Window – A.J. Finn
"Dr. Anna Fox lives alone, unable to venture outside. But when Anna, gazing out her window sees something she shouldn't her world begins to crumble. What is real? What is imagined? Who is in danger?"
This book has a bit of a slow start, but gains speed. I'm not usually a thriller book fan, but this one was very enjoyable and kept me turning pages, but wasn't too scary. I'm a bit of a wimp.
Non-Fiction
For the Children's Sake – Susan Schaffer Macaulay
Everyone would like education to be a joyous adventure and celebration of life, as well as a solid preparation for living. This book will help you awaken the young minds of children and give them a new richness, stability, and joy for living."
My mother in law read this one every year before kicking off the homeschool season. It's a tradition I should probably start too! Every time I read it, I'm so inspired.
The Lifegiving Home – Sally Clarkson
How to make your home your family's favorite place to be… all year long!
If you need smaller bites to read this one has one chapter a month. In each chapter is inspiration for how to do each month memorably and well. Sally is always full of candles, beautiful music, and tips for how to make home a place to be and belong.
Risen Motherhood – Emily Jensen & Laura Wifler
In a world of five-step lists and silver-bullet solutions to become parents, this book reveals how the gospel applies to your everyday life, bringing hope, freedom and joy in every area of motherhood.
Living "The gospel" isn't something that would have made sense to me 10 years ago. How does what we believe change the way we live our lives as mothers. This book covers all the "mommy wars" topics in a way that centers Christ.
(Plus, here are 7 of my favorite encouraging books for Christian women!)
Biography
Alicia – Alicia Appleman-Jurman
After losing her entire family to the Nazis at age 13, Alicia went on to save the lives of thousands of Jews, offering them her own courage and hope in a time of upheaval and tragedy.
I cried and nearly vomited a couple times while reading this one! After finishing several fictions based on life, this was a refreshingly purist book. Actual accounts of heroism by someone so, so very young.
Anything I should add to my summer reading stack?
If you've already read those, here are some books I've recommended in the past.
And, if you're needing some reading ideas for your kids visit our favorite board books or this list of our favorite picture books!)