The Magic of Motherhood at Christmas
I thought Christmas as a child was magical, but Christmas as a parent is even better. When someone you love is so happy, you can't help but be so incredibly happy too. My tiny boys have eyes that sparkle brighter than the lights and ornaments! When we pulled our new tree out of the box, Keaton was practically jumping with joy. He "helped" me lift it and put it together. After I had fluffed it all out, Joseph carried in the box of decorations. All of his happiness was cut short when the lid came off. I realized how unprepared I was to decorate the tree.
Unprepared for Christmas
Last year we bought our first tree. The other one we had was left in the attic of the house we bought. I hesitate to say it was truly pre-lit, but it was intended to be. About half the lights didn't work, so we had a strand of lights we tried to disguise that with. At the end of the season last year, we finally bought a tree, but it was unlit. When I opened the box of decorations I realized I had not yet bought new lights for the new tree… cue a small head hung as a tear dripped from his long brown eyelashes. I was heartbroken to see him that way and offered hot cocoa as a consolation prize. Thankfully, very simple things make a child happy, and the evening was saved.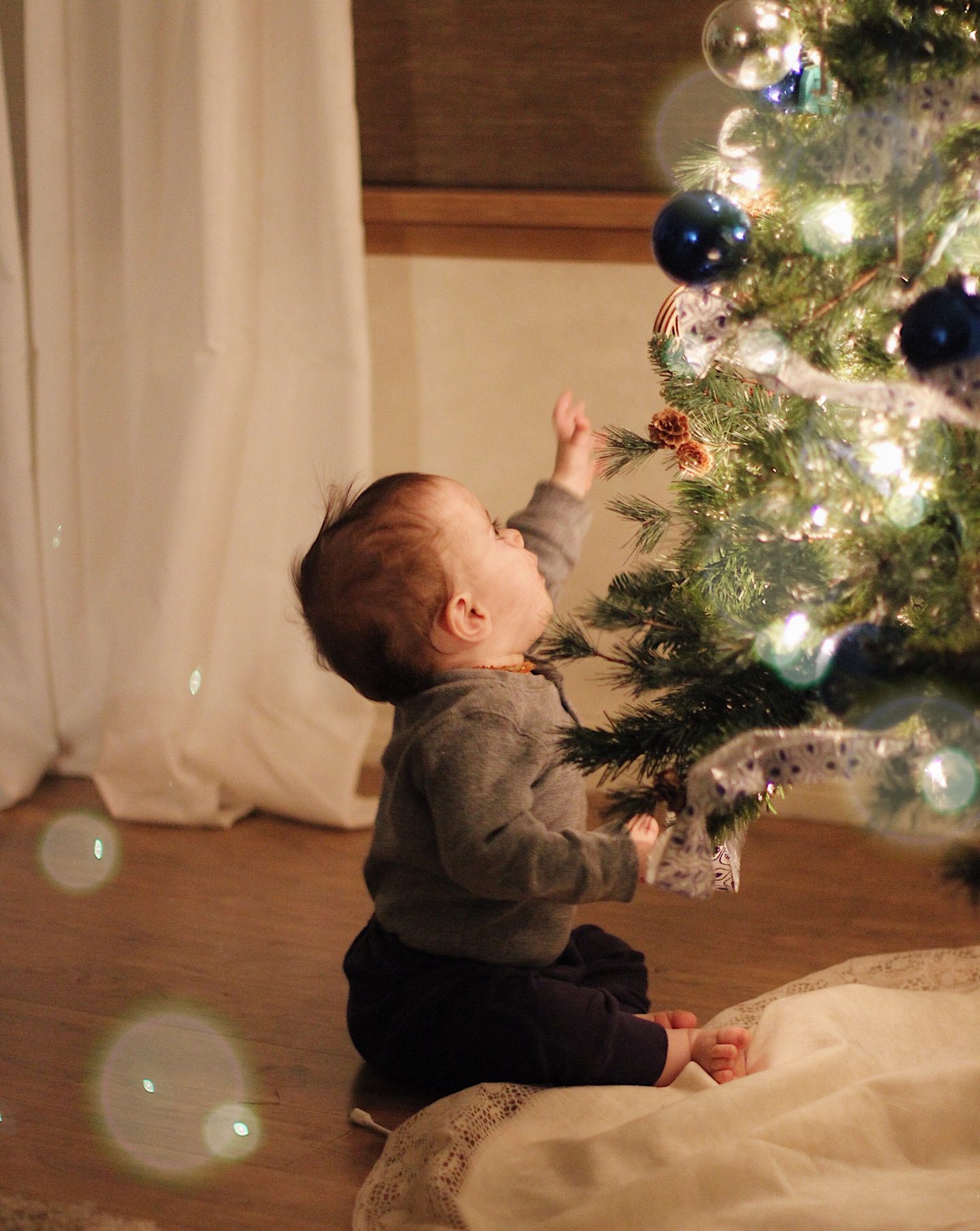 The next day, I bought lights and strung them while he was in bed, and put the ribbon on the tree, so that it would be ready for him to decorate the very next day.
Setting Up for Success
A part of me lives each day of December to bring them the joy I've forgotten. Really motherhood is just an excuse to go back and do the childish things we love without anyone judging us for acting like a child. Decorating gingerbread houses, driving to see lights, cutting paper snowflakes. All of these things make my heart glow with memories of my own childhood. While it's all a bit of work, it's a beautiful thing to know I'm fostering and creating the memories of another.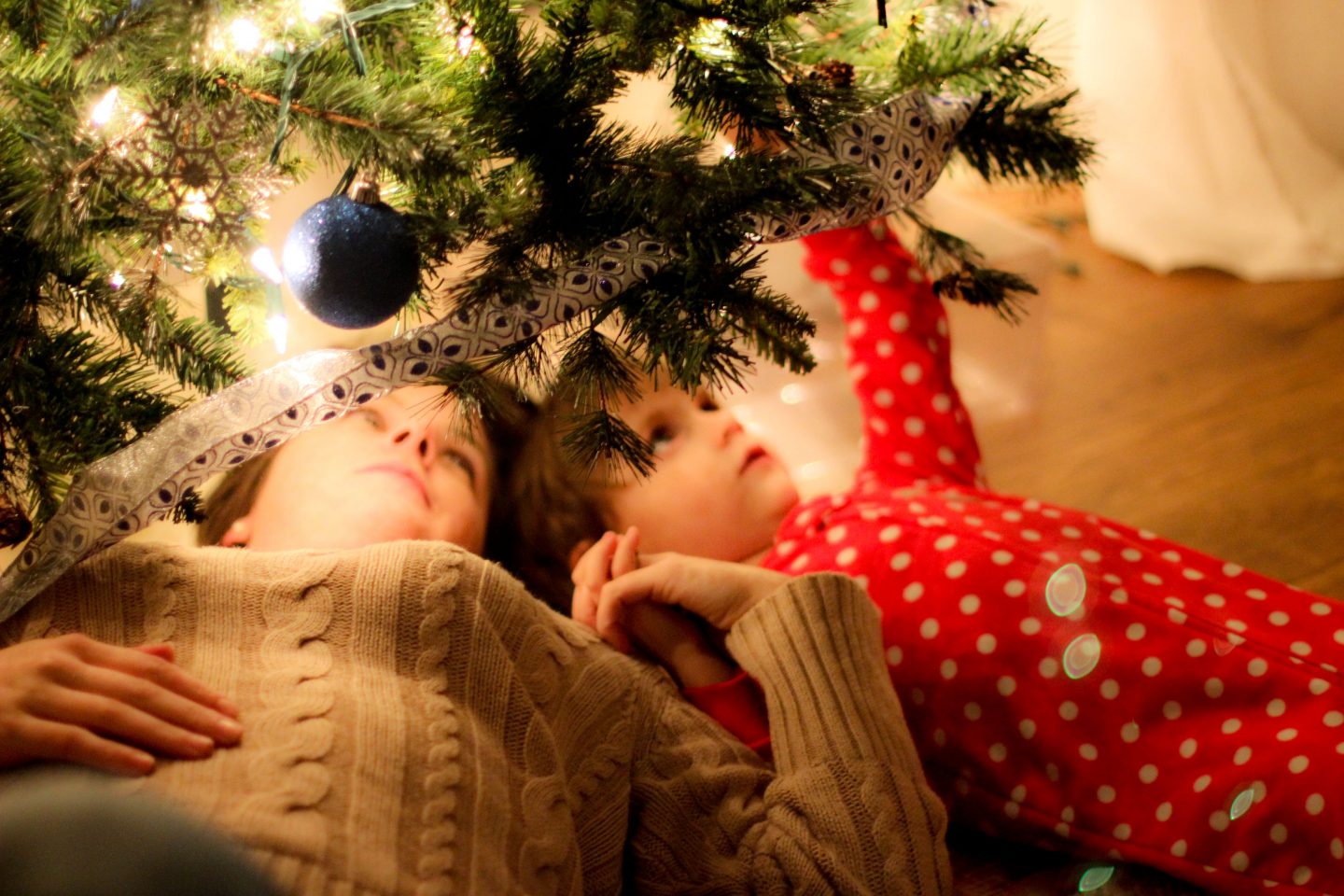 Magic of Christmas
This evening I laid under the tree and played "I spy". Something without him I never would have done. He is so young that he may not remember laying hand in hand with his mama under the tree. He may not remember counting the lights and playing his letter sound game. But I will remember this as long as I live. As the evening wrapped up I realized I finally had an inkling of what Mary over two thousand years ago knew when the Bible says she, "treasured up all these things, pondering them in her heart."
Someone Delights in You
I think sweetest gift a mother's heart brings to me is knowing that the way I delight in giving my little Keaton and Cedric good gifts, the Heavenly Father delights in giving good gifts to me!!