How to Photograph Young Children
A question I get often is How do I photograph children? How do you get your kids to pose? Are there tips to get them to smile? Which activities are best to photograph?
How do you decide which activities to photograph?
My goal in photographing children is to capture the daily aspects of life. The mundane moments I would ordinarily forget. Keaton rushing in to get Cedric out of bed. The boys brushing their teeth together. Dancing in the kitchen. Looking at butterflies in a jar we caught on summer evenings. Shirtless days and basketball shorts. Laying under the Christmas tree leading up to the holidays.
I've gone as far as to create lists of what our days look like and trying to capture each element during each phase. I've had varying levels of success with that at different stages, but no matter how successful I have been I do have more photos than I would have with no goals at all.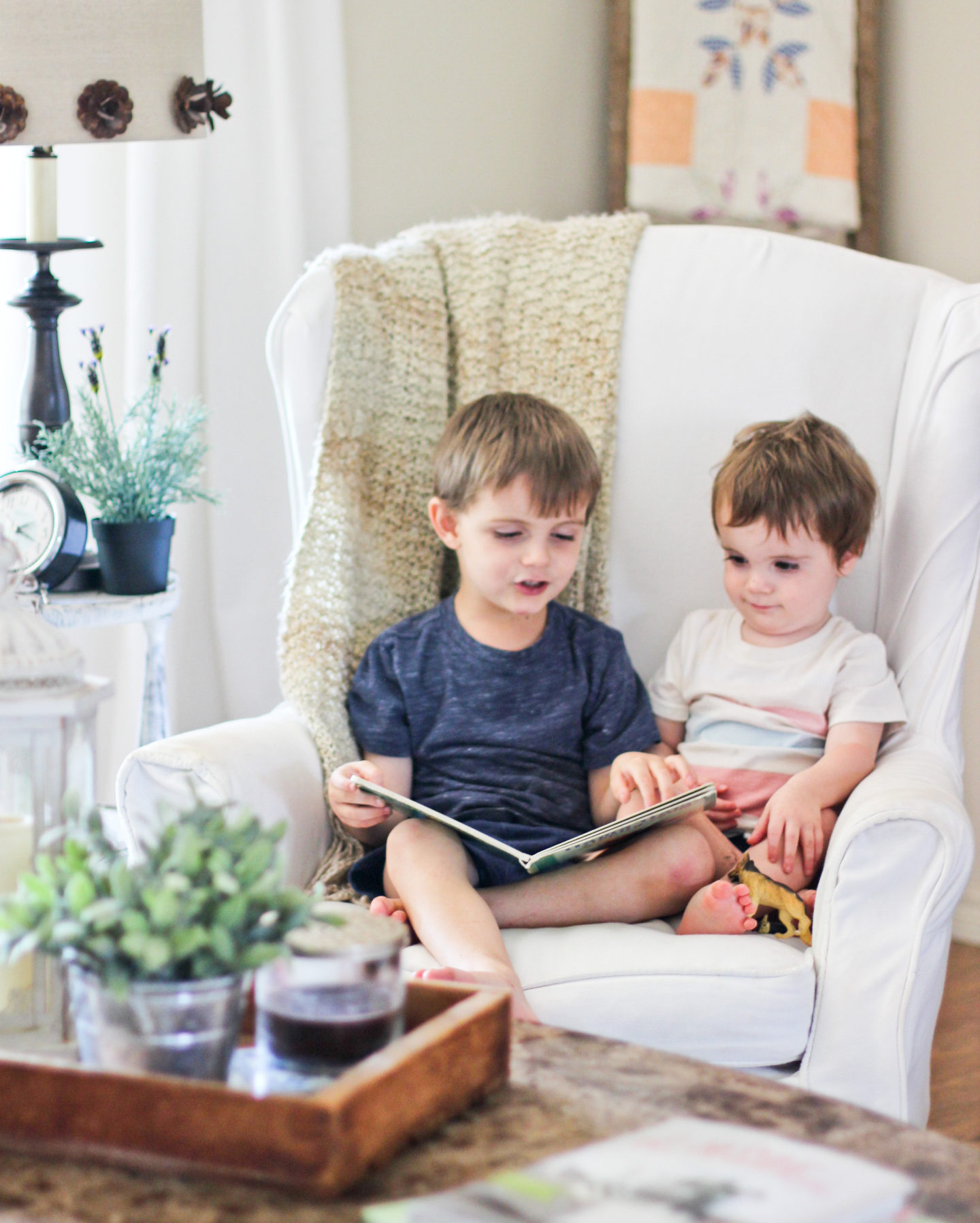 Getting the shot
I went through a phase where I captured the details. Tiny gripped hands. A face scrunched in concentration. Bits and pieces of our life together. Someone pointed out that I should set the stage with each photo instead. That means being sure to include elements of the room that you're in. What does a larger piece of the setting look like? This tells more story than just what you're doing right there, but how do you do that without the photos getting messy.
Keep an eye of what is in the background when photographing children.
Play with the angles – Do you know what way you tip your head is most flattering or the way you like your stylist to cut your bangs. Before ever bringing your kids into it, use your camera to find out what angles of your home are most flattering.
Find the light. What time of day is the living room best lit? When do you get the prettiest light in your bedroom? While I was snuggling newborn Cedric I came to know that the light in our bedroom is the prettiest in the winter at 11 am.
Play with the kids – Rather than telling them what they should do, just sit there and watch. Keep your camera up to your eye, and give them something to do in the general area that you want to get a photo. See example below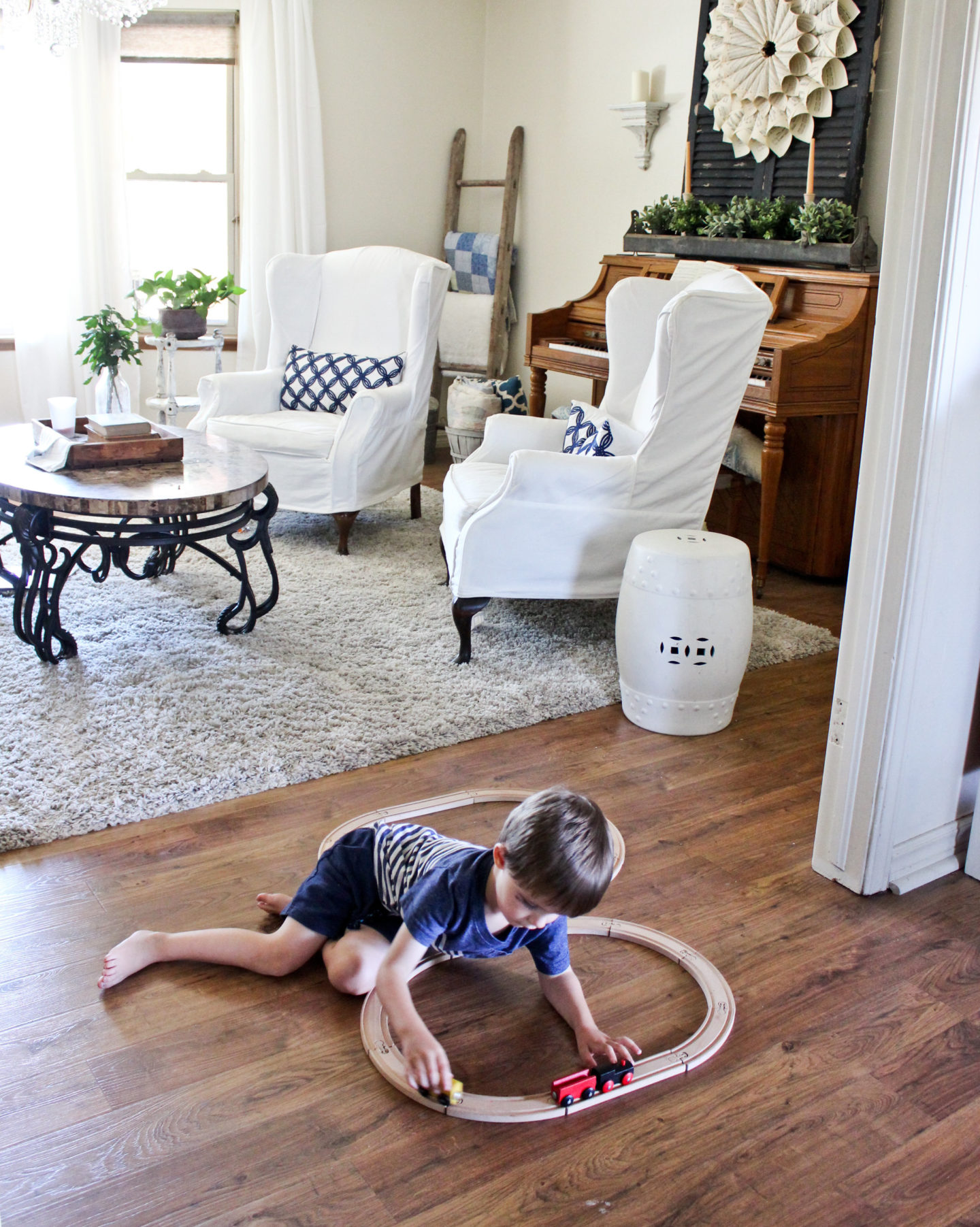 I know the light for this room is prettiest around 2, so I set up a track about that time. They often play here, but I sat in the dining room and shot toward the living room because the light is so much better that way!!!
How do you get them to smile or pose?
Talk to them and make jokes to get happy faces. I often hide a treat where I want them to go and then just wait for them to find it, because finding the treat often brings a smile to their face. I also have boys so if I'm honest poop joke work well, or it can be as easy as praising them for what they are doing and watching them glow in the light of your words.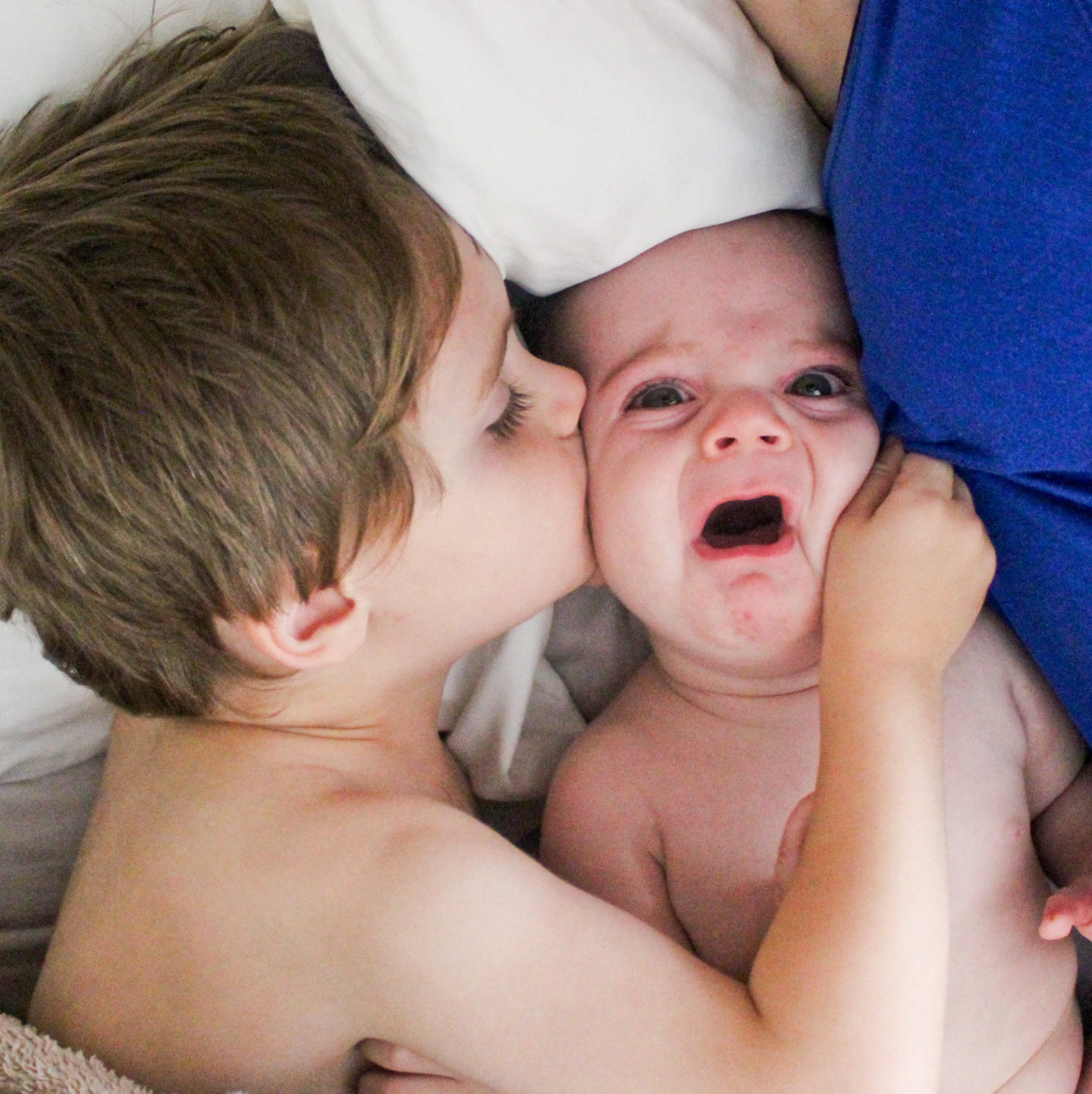 Sometimes a smile isn't the best mood for a moment you're wanting to capture anyway. Have you ever taken a minute to catch your baby crying? I know I'm going to miss the details of a tiny face scrunched up. I also am always sure to get one shot of this when doing newborn photoshoots as well. Catch a look of concentration over school work, or intrigue with a bit of leaf or a bug.
One of my favorite shots the only thing I did was get down on my sons level and snap photos of him eating watermelon. Getting down onto their level is vital. Their best expressions and angle comes from photos taken bent over or even better laying on the ground.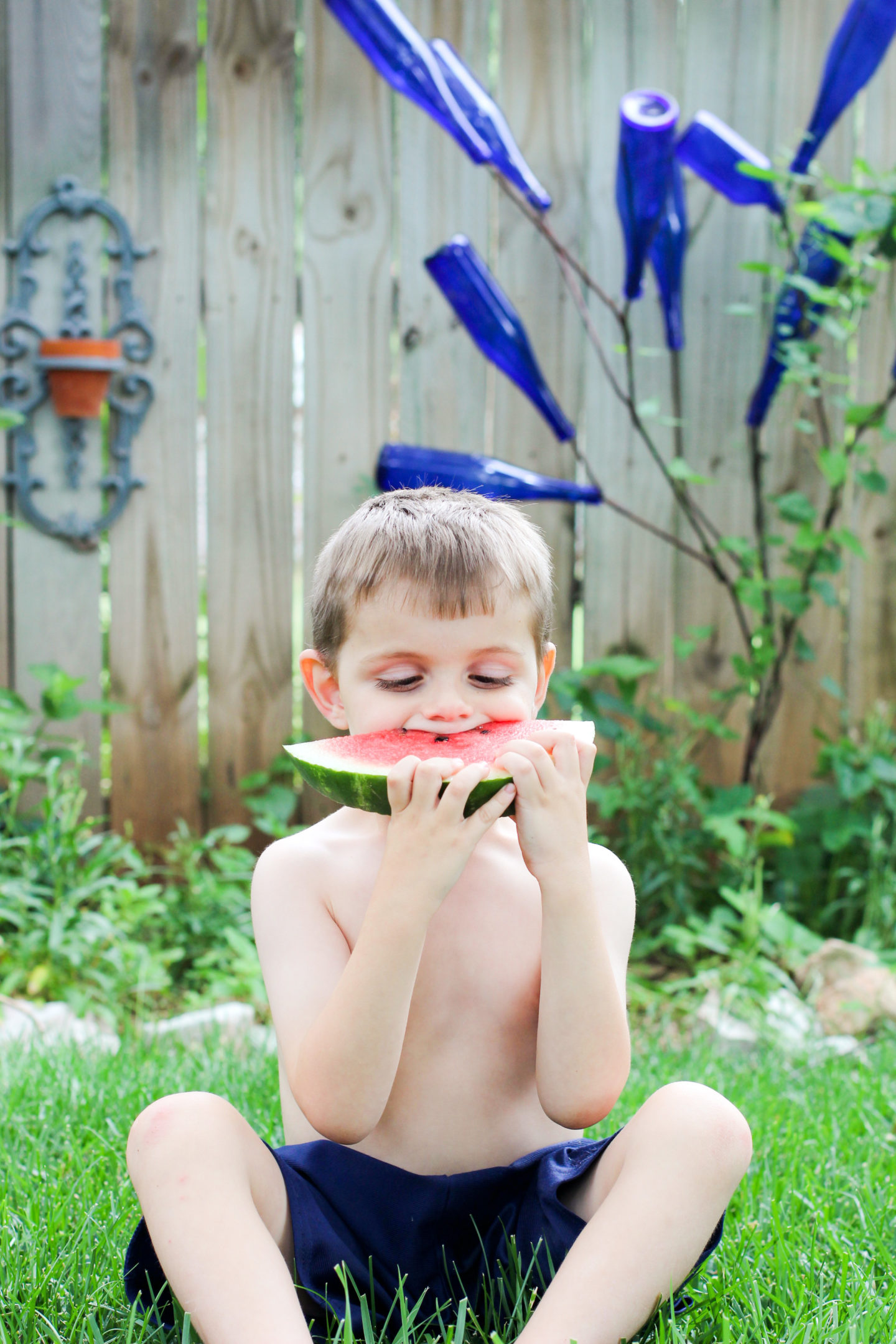 Another key component I have working for me is that we do a capsule wardrobe for the kids. All their shirts and pants are simply designed so that the child not the cartoon character on their shirt is what stands out in the image.
(Here is 10 of my favorite ways to take pictures of my children and family).
So did I miss anything? Do you have other tips for how you get photos of your kids?