10 Stunning photos of Autumn for Families
Is there anyone else lives in a hot climate that makes it hard to get that Autumn feeling? I always love scrolling through fall-inspired images to help me remember how to decorate and get ready for fall, so that by the time that crisp air is strong I've already set myself up for optimal enjoyment.
Sink Baths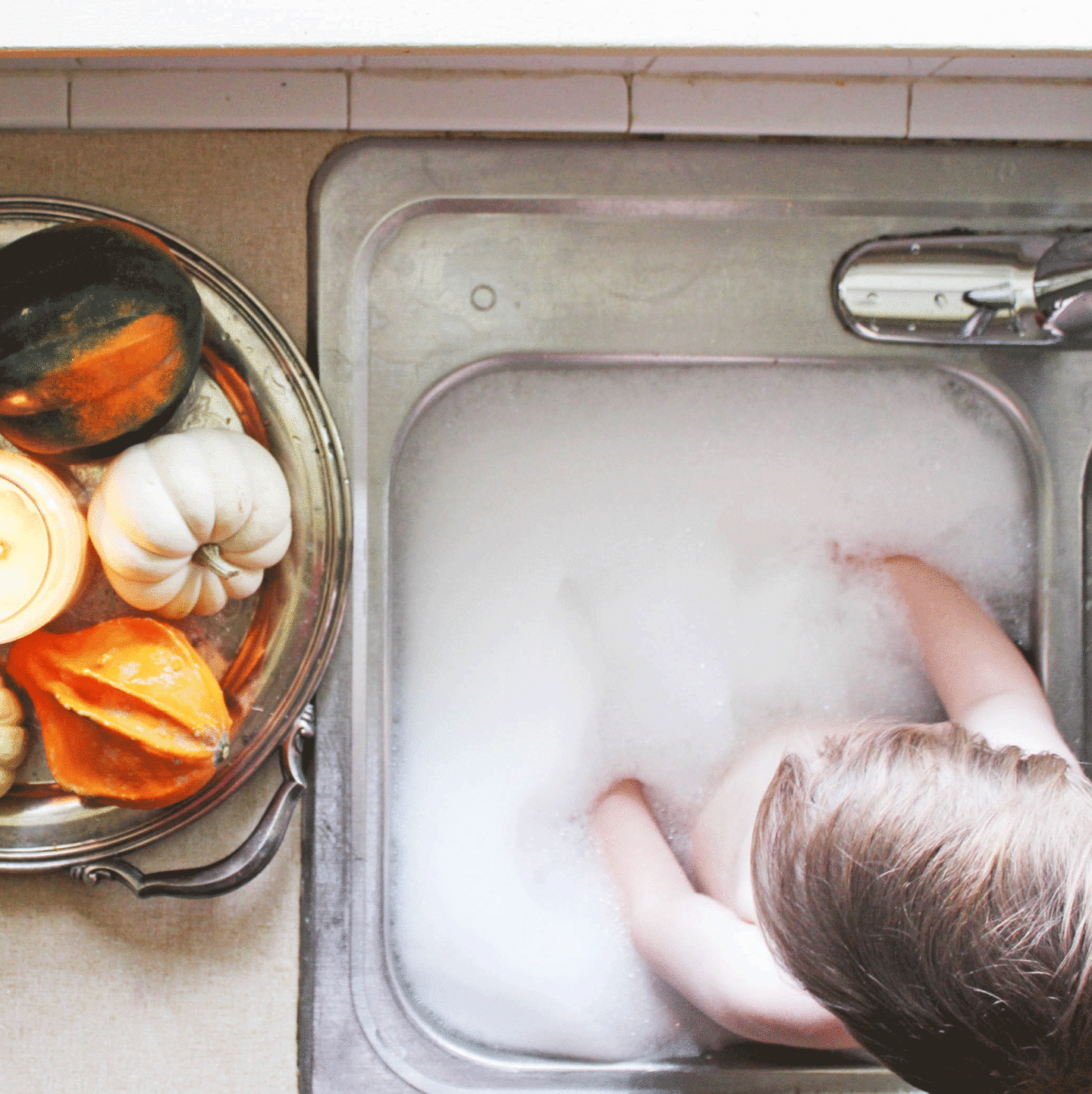 Freshly bathed baby, a candle flickering, and the dull clouds outside are one of my favorite parts of the season. A quiet restoration of peace after the activity of summer.
A Cup of Tea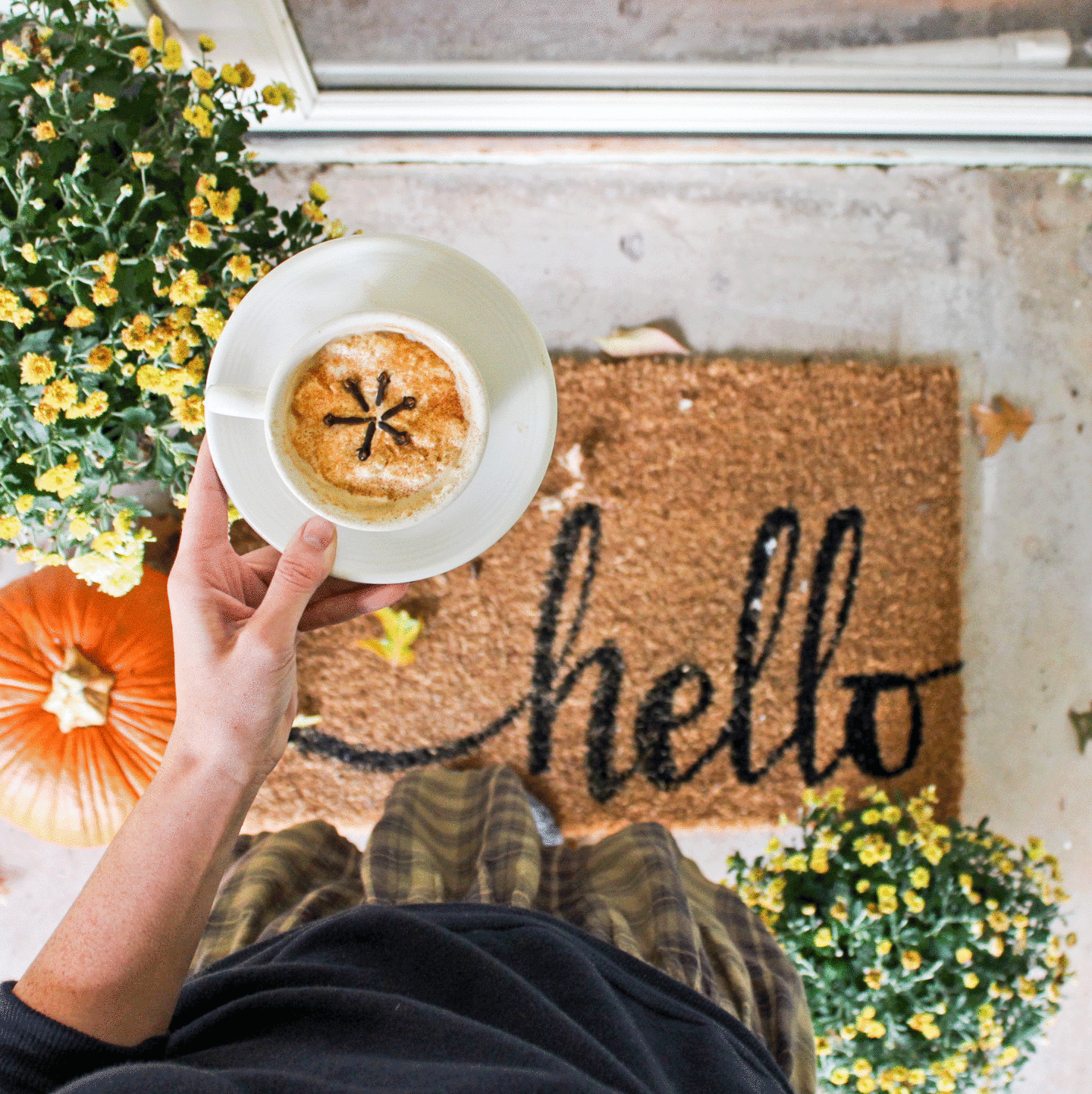 Fall always finds me huddled under a blanket with a coffee or tea in hand. The days that rain is drizzling down the windows, and I have my favorite moody playlist going in the background are just bonus. Recipe Here
Piles of Leaves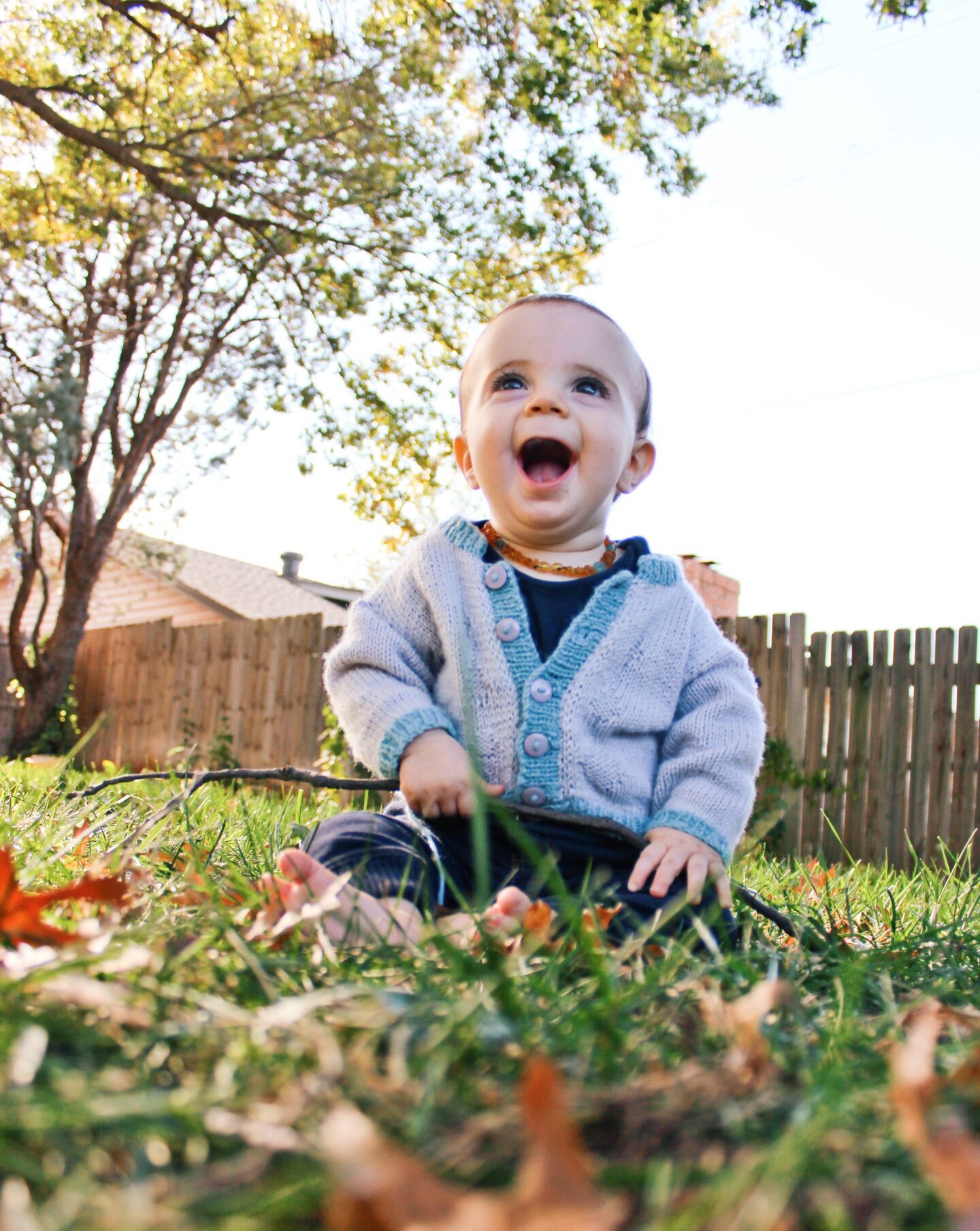 Laughing and rustling with the smell of drying foliage. Weather cool enough for sweaters, but not so crisp for shoes. The perfect experience for every sense to light up with enjoyment.
(Or, what about a big pile of favorite fall picture books?)
Seasonal Decorations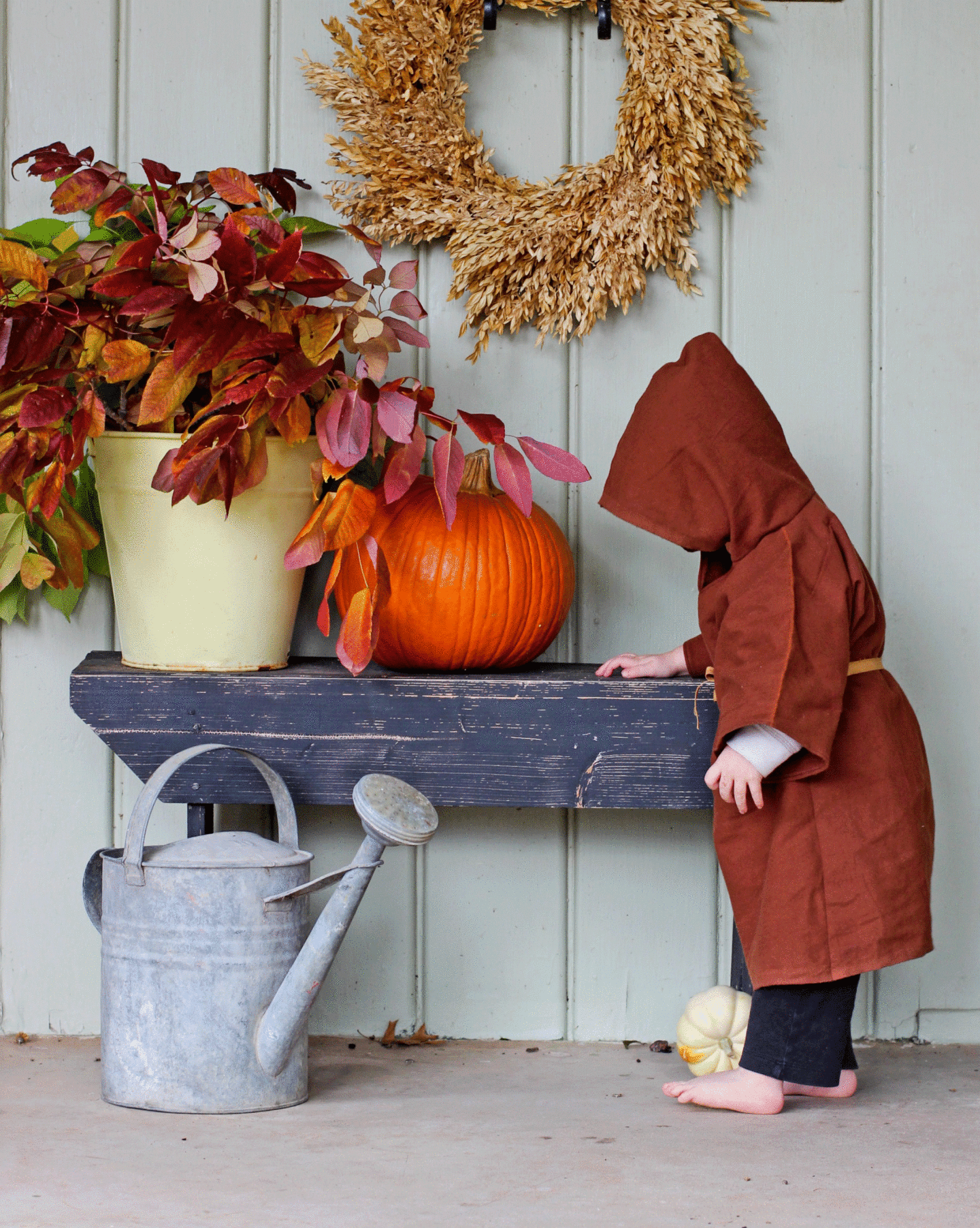 Seasonal decor is one of my favorites, but being a Gentle Minimalist I also like to keep it simple. A touch of festive foliage, a ripened pumpkin, and some cotton boles are just enough.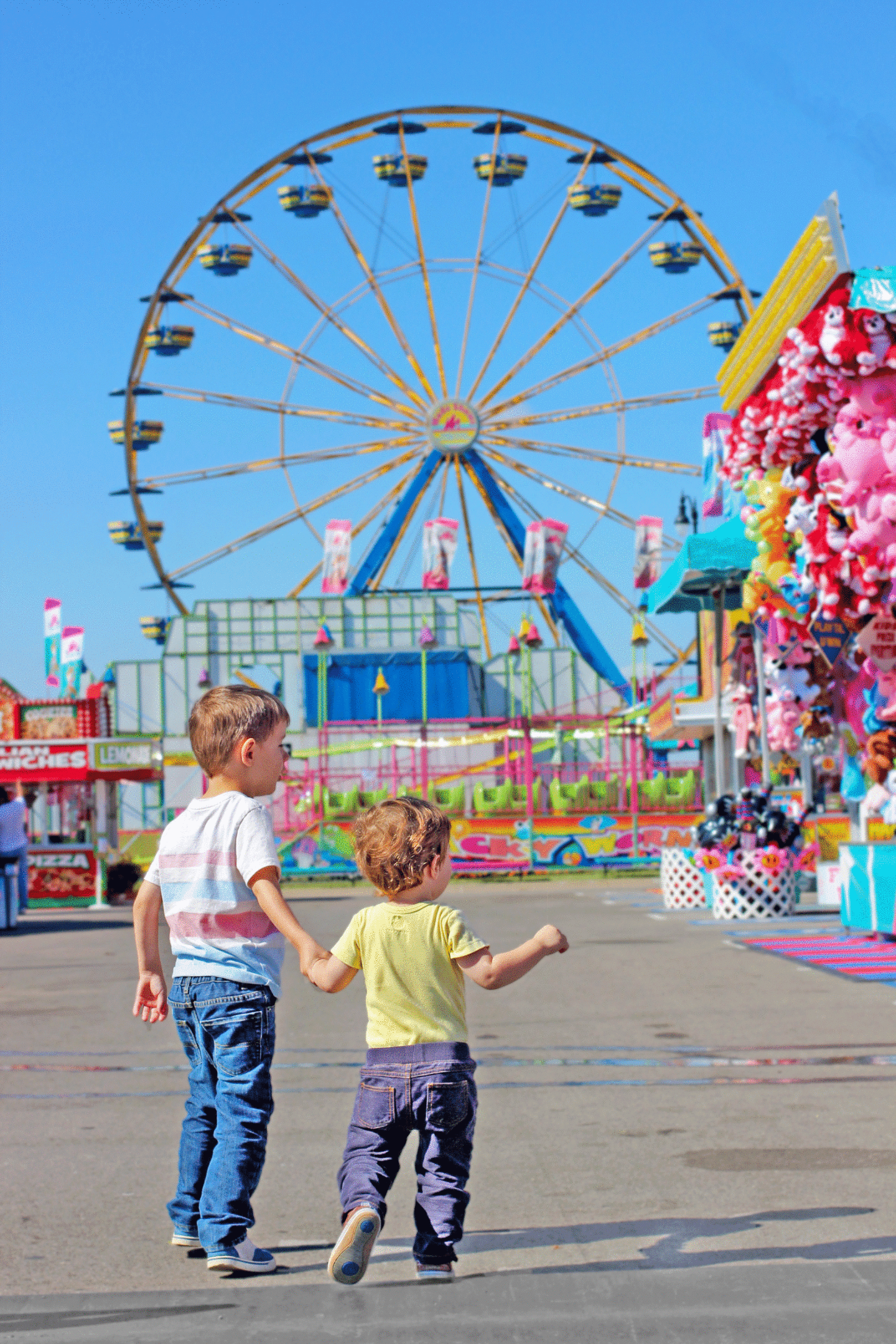 The dry heat is still in it's prime when the fair goes up and the lights on. The buzzing of late summer cicada vibrate somehow seem to toll out the death notes of summer. The cool evenings mark the end of the heat and the beginning of the season where coziness reigns.
More Time Outside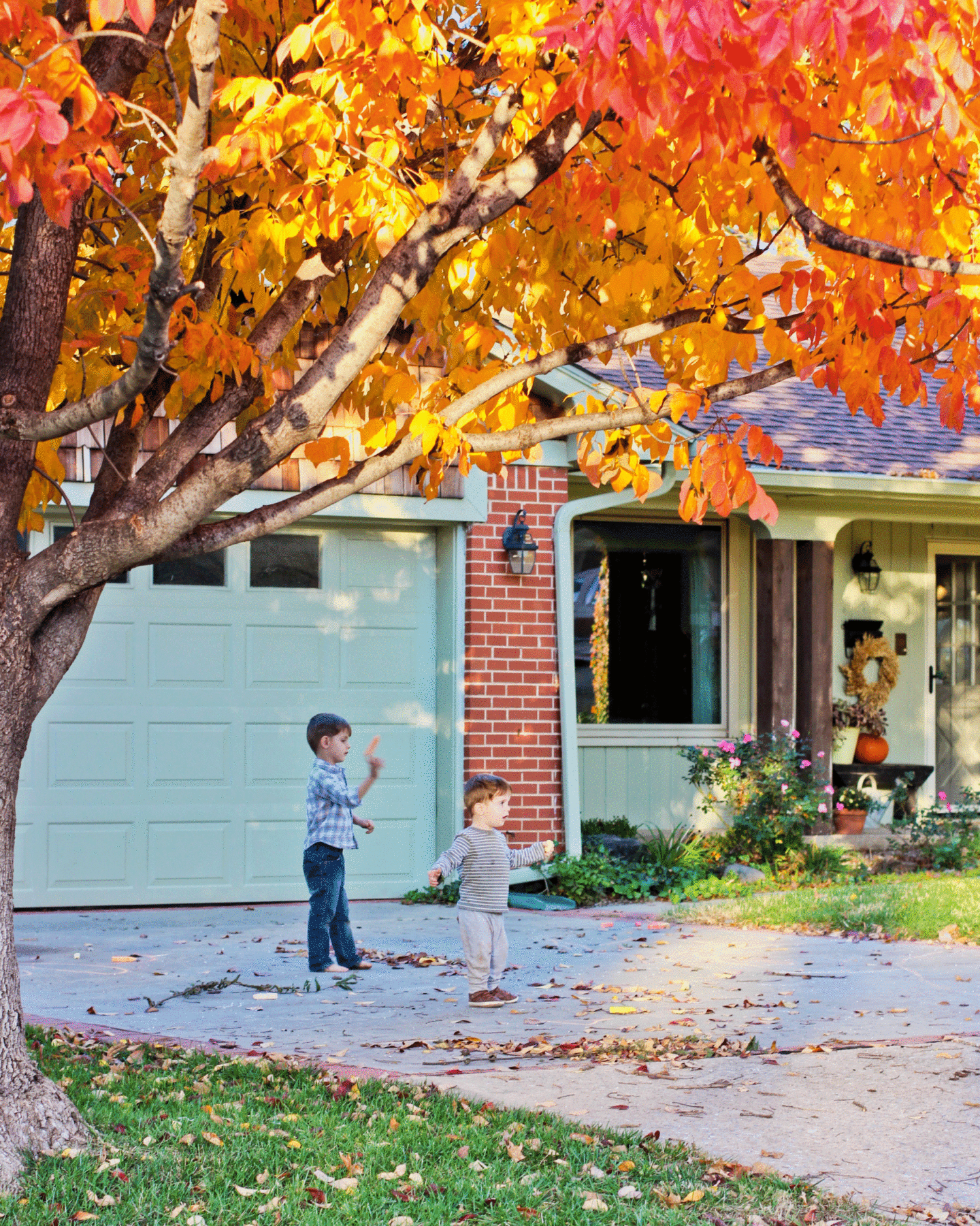 Sidewalk chalk, collecting a rainbow of leaves, long walks, and early evening sunsets with children make autumn even more beautiful. Check out our seasonal fun lists here …
Touches of Simplicity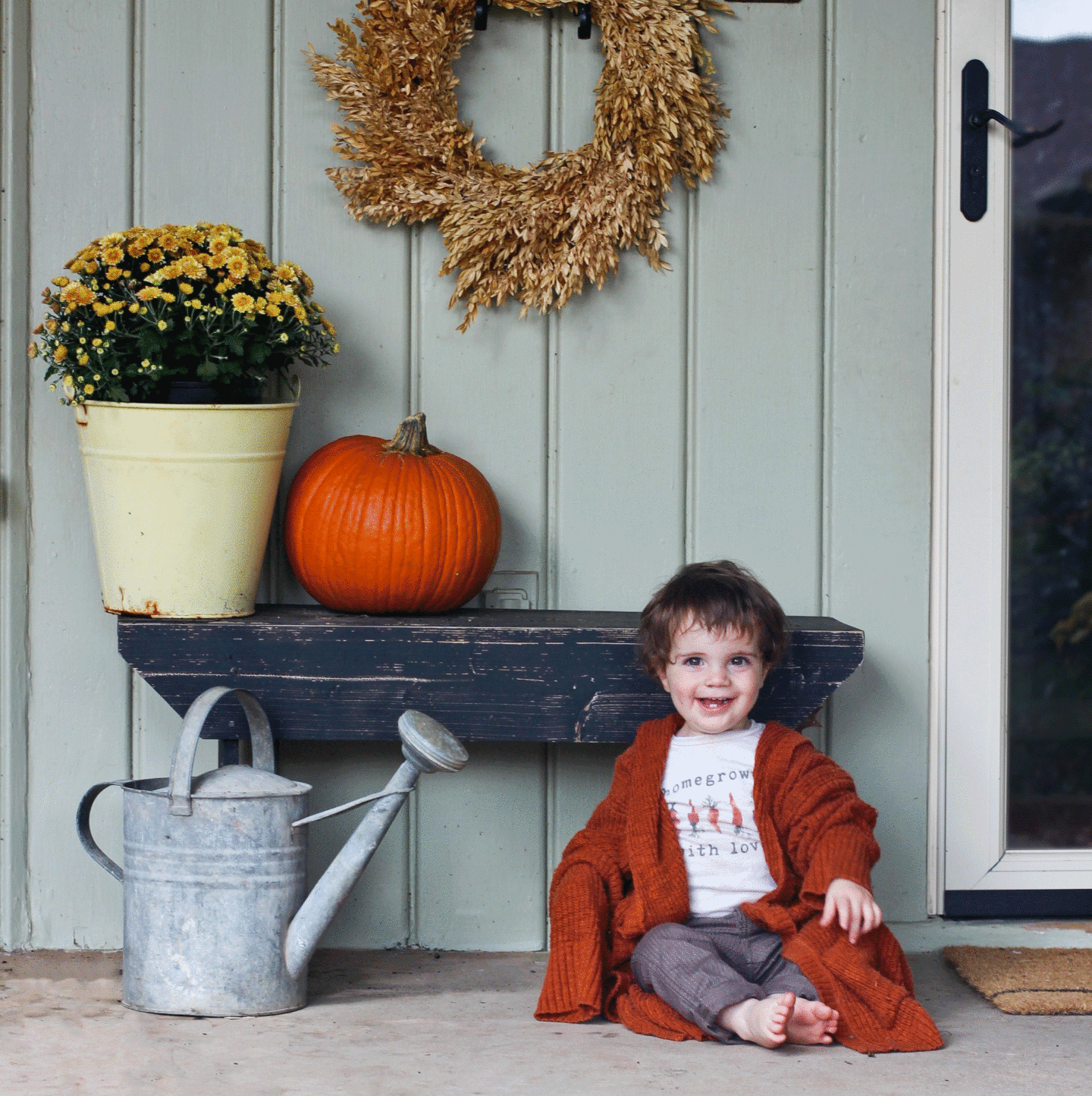 A pot of mums, a dried wreath, a big orange pumpkin, and a sweater that still smells of cloves, is inexpensive and plays right into the season. Even when the heat still shivers off the ground in waves, it makes me want to light a candle.
Rural Retreats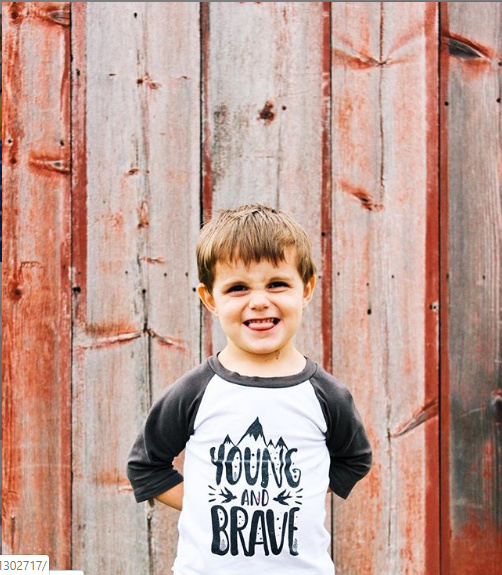 One of the pleasures of autumn we look forward to is a trip to my home state of Illinois. The fields of golden beans being harvested and kicked up into a cloud of haze in the waning sunset is the best view in the whole world.
Did I mention I love Sink Baths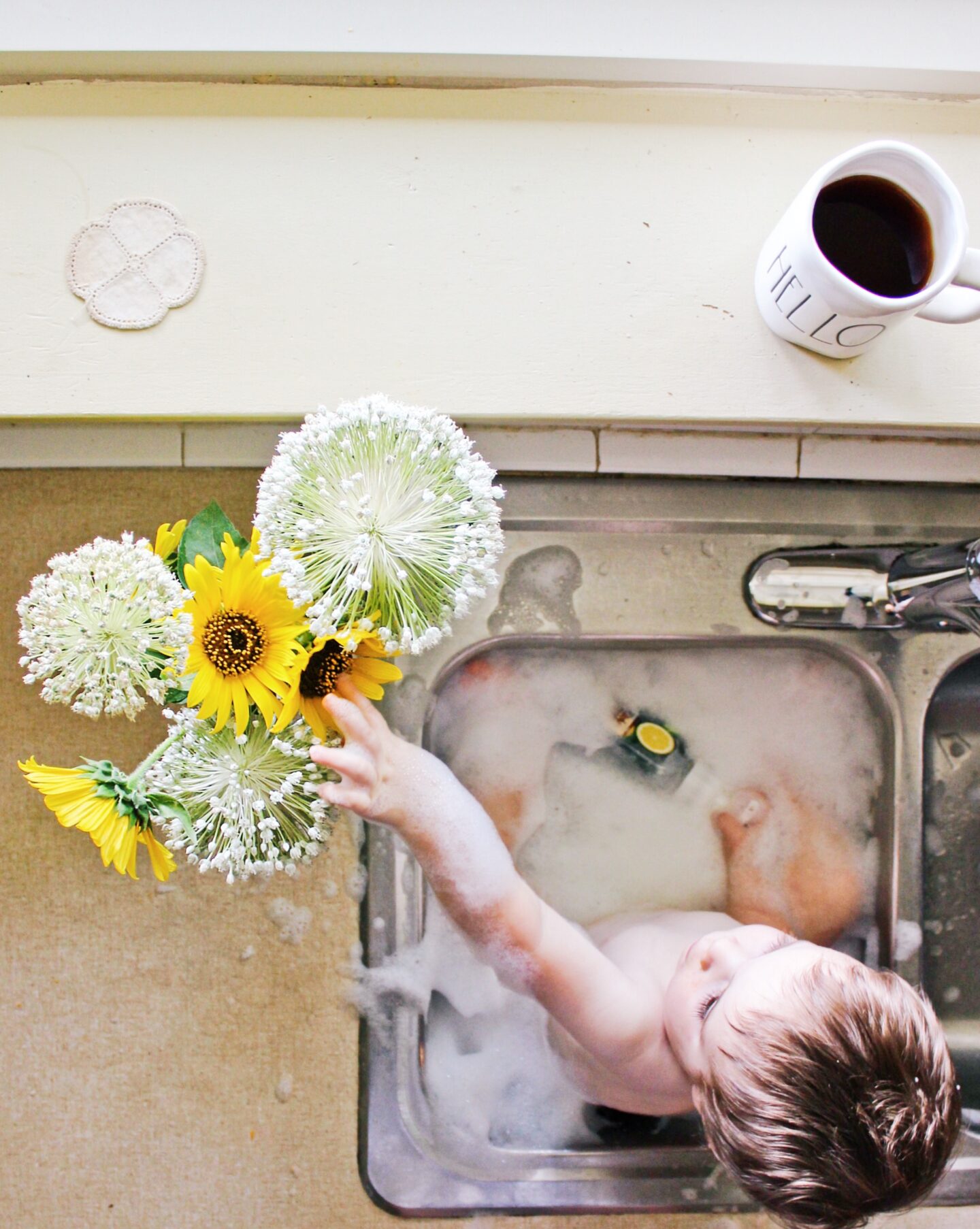 Really really a sucker for festive autumn baths I suppose. Did I mention I love the smell of a freshly bathed baby when the windows are open and the smell of freshly mown grass is in the air?
Fields of Gold
How could anyone not be in love with the fields of golden flowers that pop up everywhere? My dream is to get my own field of sunflowers to grow behind the house, but so far no luck there.
Hope by now you are ready to light a candle, change out your capsule wardrobe for one that suits autumn, and to frolic in a pumpkin patch! What do you love most about autumn?
(P.S. here are 3 things to do to get you in the Autumn mood!)