Homeschool Field Trips in Oklahoma City
I know these aren't all the field trips in Oklahoma City, but we recently started a blended model school, and one of the moms there is the queen of planning field trips! I was going to write these down, so I can revisit them, but decided instead to make this list shareable so that all of you can visit these places too!
I've included must-know notes from the locals that will help you get the most from your experience.
Science Museum Oklahoma
The cost of admission is a bit steep on this Oklahoma classic, but if you have older kids going for the day is great! If you live local you can get cheaper year-long passes at Mathis Brothers usually in October. If you go even 3 times they pay for themselves. If you are only going to stay a couple of hours going from 3 to 5 allows you to miss all the kids on field trips. You get the place to yourself. Be sure to check out Curiocity if you want to wear your kids out for bedtime.
National Cowboy & Western Heritage Museum
I didn't realize but for the LIVE history performances, you can register yourself as a school when you homeschool. If you try to go as a group it will cost, but if you do it yourself you can get in free with your kids. When you are finished with the performance, you can tour the other areas for free. If you have young kids, be sure to check out the outdoor area it has all kinds of western dwellings to play in!
Edmond Historical Society
This is a hidden gem, well-hidden to me, since then I've discovered everyone from here knows that it exists, but I sure didn't. In this lovely little nondescript building, they have a whole kid-style western village set up. Be sure to go with friends because it's so much fun to pretend together.
Harn Homestead
We visited out here a couple of years ago with some friends. It's set up with original buildings. The kid's favorite was a schoolhouse. They even did a fake class. The second favorite was a farmhouse where kids could play with everything. There were old kitchen gadgets and old-fashioned toys. The most mind-blowing to me was the log house. I will never get over what tiny spaces families of 12 living in.
Usually, you have to pay admission, but if you follow their Facebook page they have announced free days in the past. I think the one we went to was in March. I've heard they do it a couple of times a year, but somehow since then, I've missed the memo.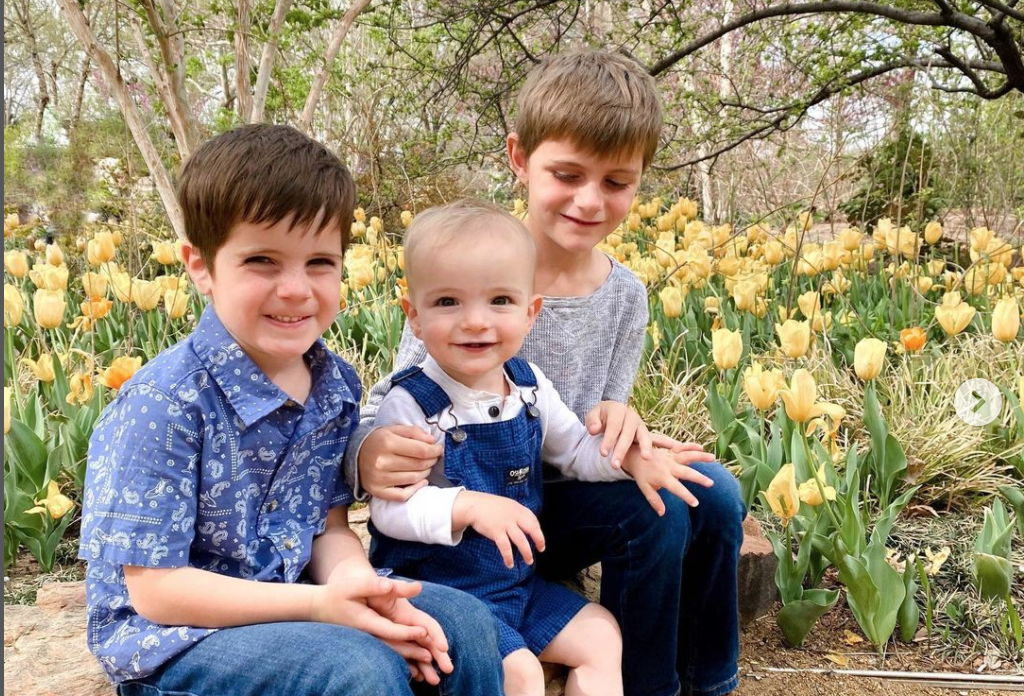 Martin Nature Park
Exploring nature is a ton of fun, but you might not know they also have an incredible little museum on site. It's a one-room thing, but there are live animals that are rescued for a variety of reasons. While they are undergoing medical attention, they are visible to the public. There is usually staff available to ask questions, and also some information about local animals and habitats.
Express Ranches Clydesdale Center
Okay, so full transparency I didn't get to go on this tour. We drove out there and realized post-Covid we needed an appointment to get in. It looked so cool though and it wasn't as far out as it feels like when looking at a map. Just a warning drive slow on the back roads because there are some HUGE potholes.
45th Infantry Division Museum
This is a museum I remember visiting as a child. They have some WWII setups to visit as well as old-fashioned weapons. There are tanks in front of the museum. If you have a pre-teen that loves war history this may be the perfect place to visit.
The American Pigeon Museum
I'm listing this one here for us to visit later. I haven't been, but it sounds fun and it's on my bucket list of places to take the boys now.