As this year has passed it has become more and more obvious that we need a homeschool room makeover. Our house is about 1,500 sq ft and four out of the five of us live in it 24/7. I had been keeping all our homeschool supplies in a buffet, but it was constantly a mess. It was sharing a home with all the art supplies, and having kids in and out of it made it nearly impossible to keep tidy.
(See why I think gentle minimalism can change your life!)
At that time I was using magazine boxes to hold all the books upright, but the kids were too clumsy to get them in properly, so it usually looked more like an avalanche waiting to happen.
We don't have an entire extra room to dedicate to homeschool space, so I took to Pinterest to research and see how I could make this storage solution better. I knew it was easier for our kids to clean with cover-facing bookshelves, so I included a lot of those in the designs. I also knew that laying things neatly in drawers was easier for the kids, so I started looking for things that little people without patience or coordination could access and put away.
Starting the Homeschool Room Makeover
We picked up the supplies mostly at Ikea and got started. The first problem I found with my plans it that the final row of drawers couldn't come out with the shelves located where they were. I had an older design of Ikea shelf that was narrower, so these also didn't fit behind the door. We adjusted our strategy and kept going. That ended up meaning we had to change the location of the chalkboard. Since we used the shelves with bars in the front we had to space them further apart. That added the visual weight I wanted to the other side. It also makes everything child accessible, which is what I was looking for. I want them to be able to clean up and put everything away for themselves.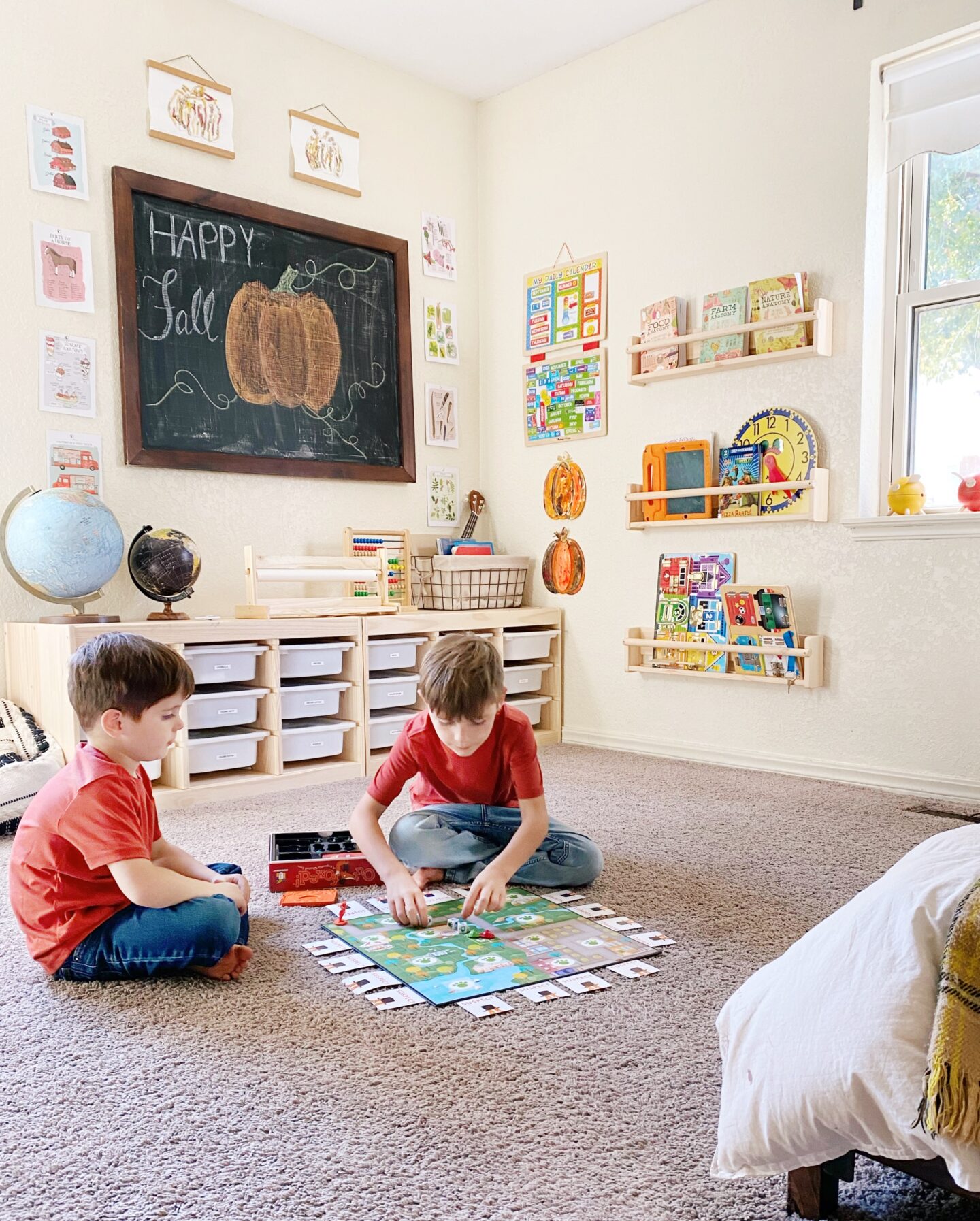 The other side of the Bedroom
The side of the room with the beds needed some storage too. I didn't add quite as much decoration or storage as I thought I might, but it did expand the possibilities. I love that the way this is designed allows them to access and put away all the items in their room. Keep reading and I'll link everything below!
(Or, see how I plan for a new school year!)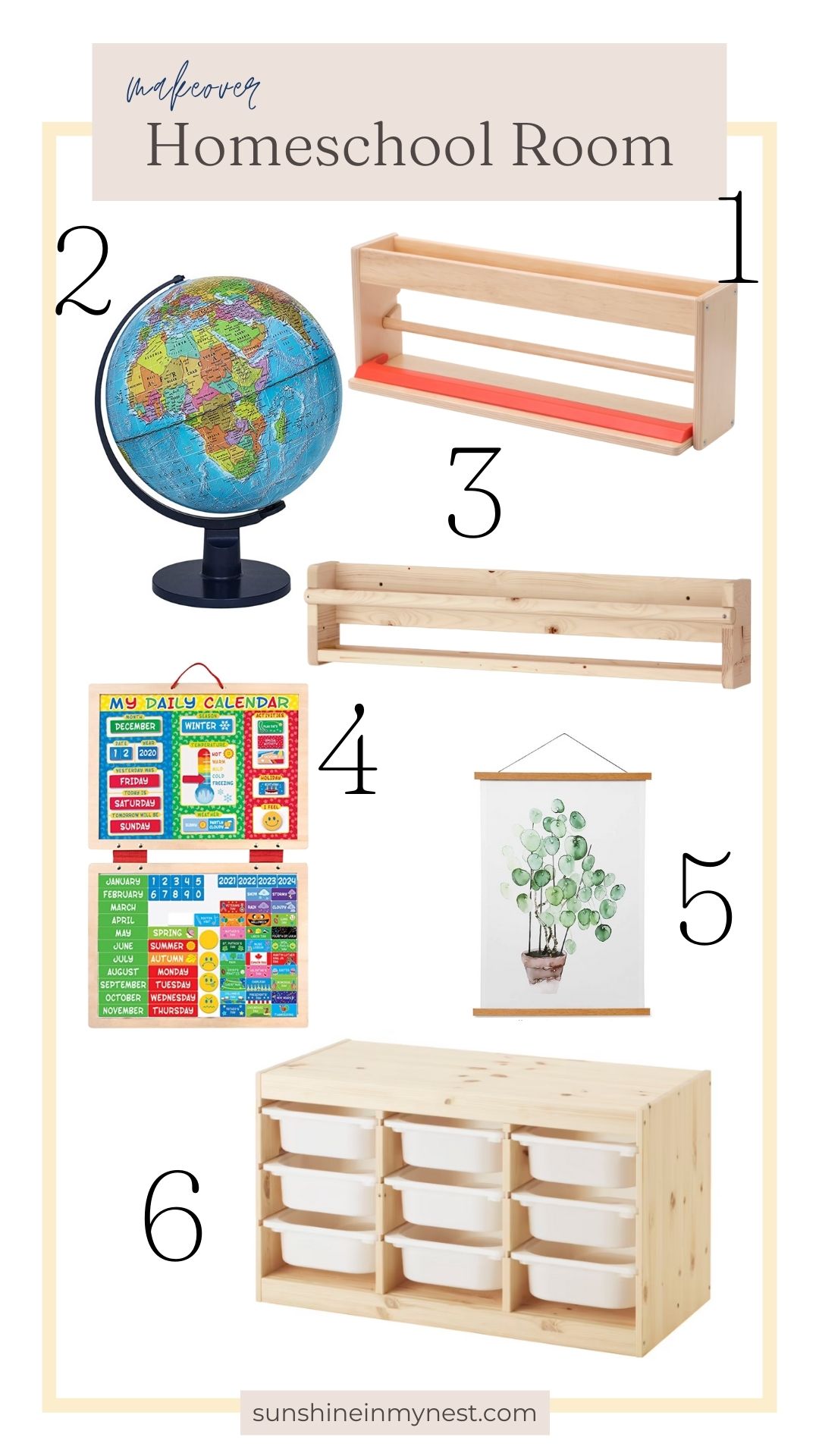 Supply List
Big Shelves I used two – Wall Book Shelves – Paper roll holder – Magnetic Weather Chart – Globe – Magnetic Wall Hanging
Tutorials