OKC Local Gift Guide – Valentine's day
Valentine's day is coming, so I've prepared for you an OKC Local Gift Guide! We all know how important it is to shop locally. It helps make our cities the amazing places they are. When you buy local, the money you spend is kept in the pockets of real humans rather than chains and big-box stores. So many times it can be hard to find a little hole in the wall shop. You could drive all through the city, but I think this will be easier. Even then it can be really easy to miss some of these adorable little shops.
A Gift for Every Age
My hope in creating this guide was to cover everyone on your list with one big Oklahoma-centric list. It won't matter if you're shopping for your mom, grandma, husband, kid, or new baby there is something here for everyone! Anything purchased locally automatically has a more personalized touch than if you buy it from a chain.
Online and Multiple Locations
Each of these shops has a form of online ordering, if you don't want to get out. A few of them also offer multiple locations. So this OKC local gift guide has you covered if you're in North Oklahoma City, Edmond, or Alaska! There are choices for you!!! I'm going to link their web pages, but be sure to check out their social channels. That is the most accurate way to see what new products they are featuring. It's alway a great way to find current sales and pop-up shops as they happen!
OKC Local Gift Guide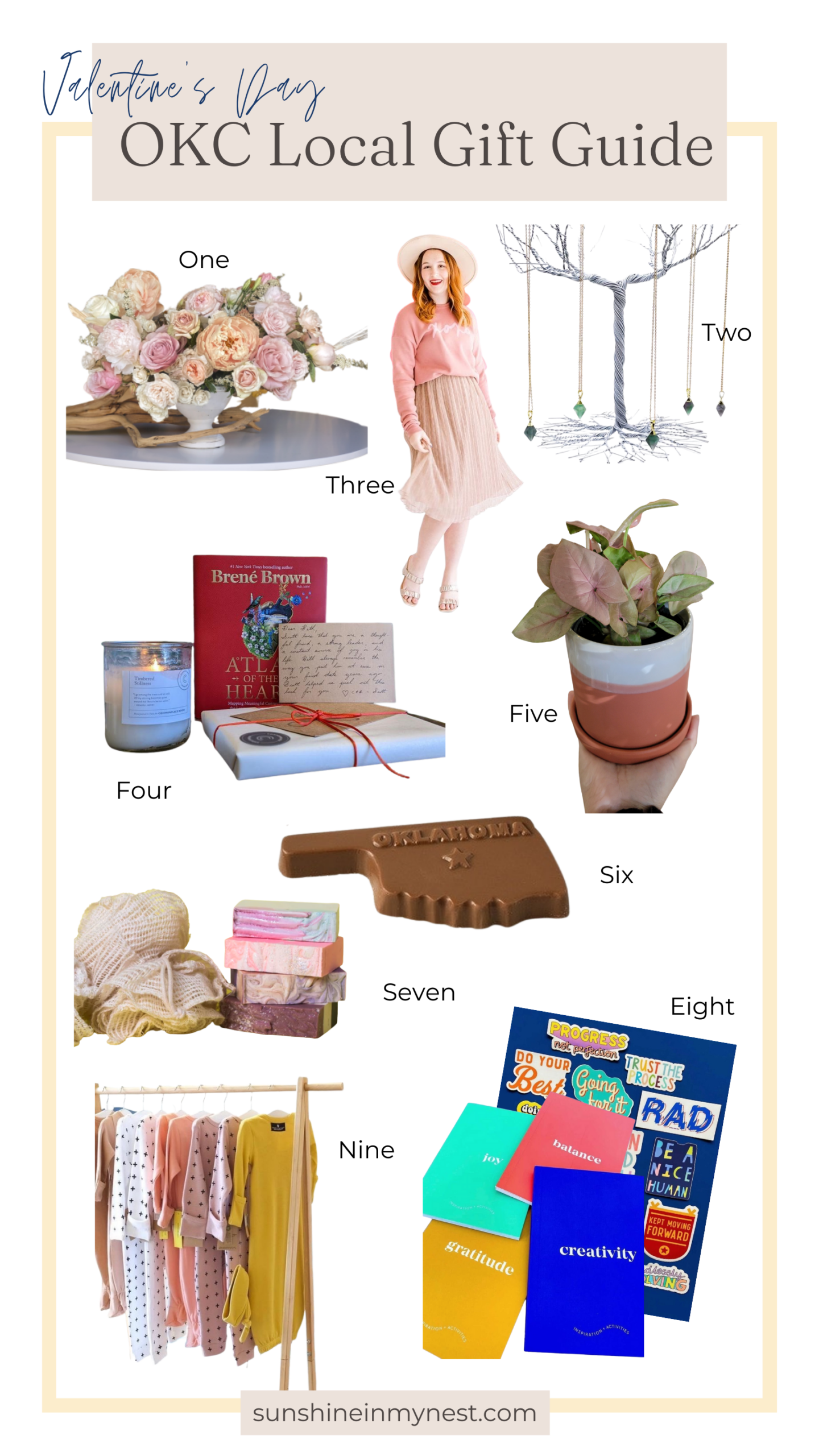 One/Flower and Flour, Two/Rare Earth Mercantile, Three/Cargo Room, Four/Commonplace Books, Five/Out on a Limb, Six/Blue Seven, Seven/Local Lather, Eight/Plenty Mercantile, Nine/Thrive Mama
If you didn't find the perfect gift on this list, check out this list of service-based gifts.
I hope this OKC local gift guide helped. Check out this gift list for minimalists or if you are looking for other OKC-based info I have more here! And don't forget about Mother's Day!