Minimalist Mother's Gift Guide
Have you wished for a Minimalist Mother's Gift Guide? Do you have a minimalist in your life that is super hard to shop for? You want to respect their lifestyle and not clutter their homes, but you also want to show them love!
Here are some minimalist-approved gift ideas to help you shop for the minimalist mom!
(Plus, a more general gift guide for any minimal-loving soul!)
A lot of low waste minimalists are switching back to bar soap. It doesn't come in plastic bottles like liquid soap and lasts much longer. The problem with it can be the puddles of residue that it leaves on whatever ledge it's left on… enter the Loofah Soap Saver!!
You insert your bar of soap into this loofah and it allows it to dry out without leaving scum everywhere. It also creates a better lather and keeps the bar of soap from flying out of your hand as often (spoken from experience!) It's super cheap, so you could pair it with some fizzy bath bombs, or their amazing lotion bars! Just be sure you know what kind of scents they like because there is nothing worse than being gifted with a lotion that you hate the smell of.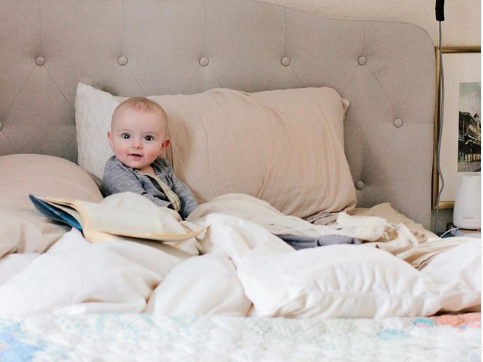 I'm not sure why I've never thought to suggest this to my husband before, but this is what I want more than anything this mother's day!! Someone else to come deep clean my home! (the one linked is from a local non-profit)
Facial or Massage
I recently had my first facial at Bold Beauty Esthetics located in Salon Grace Piedmont. The environment was so relaxing and Lindsey made me feel so comfortable. In her Basic package, she did a steam treatment and triple cleanse. She used several oils and moisturizers that she applied with hot stones, jade roller and ended with cold globes. My face felt so so soft when we finished. While we worked through the process she also talked about my skin type and how to care well for it!
I'm about to try a new massage place. I'll pop back in with a local review when I've tried it!
A Night Away
Traditionally my husband has booked a hotel room as my Mother's Day gift. I leave Friday night and come back Saturday night. While away I can have a bed to myself, and no chances that anyone will wake me up!! Or maybe try it with a couple of friends!!
(Maybe one of these encouraging books for Mama to take with her on her night away!)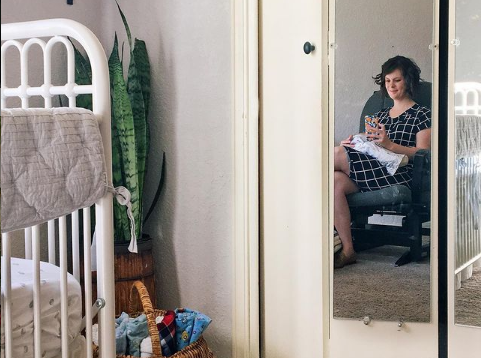 It's safe to say that a huge chunk of minimalists love plants! This may or may not be true of the one you know, so trust your judgment. But things, especially to plant outside that, will be enjoyed year after year is awesome. Or it's at the beginning of the gardening season, a collection of potted herbs would be a ton of fun!
If you're unsure what kind to get, then just start them talking about their garden it should become clear really quickly!
Car Detailing
Good gosh the minivan gets gnarly fast!! Treat the mom in your life to a car make-over that she doesn't have to make happen!! There is seriously nothing better than hopping into a car you didn't have to clean!
Memberships
Audible for the book lover
Gym Membership for the fit mom
Writing course for the blogger
Yoga classes
Meal Subscriptions
Final Hints
Try to think of gifts that won't add stuff to their life, or may even take things off of their plate. Minimalists often spend days researching what they want to bring into their home, so dumping something on them may be overwhelming and/or re-gifted!!
Take hints from their hobbies. Buying gifts for people who have it all doesn't have to be overwhelming or crazy expensive!! I hope this minimalist Mother's Day gift guide got your creative juices flowing
(Curious about how gentle minimalism could change your life? Visit this post!)