Our Downtown OKC Bucketlist
The time we have downtown OKC is going to be short, and true to my nature I want to make the most of it. Creating a bucket list seemed natural, so here we are. I am so grateful for all the amazing suggestions from local friends! You all have really helped crowdsource this amazing list.
Things to do in Downtown OKC
I want to master the Public Transportation System – Street Car and try the bus!
Ride the Carasoul in the Myriad Gardens – We just bought a membership to the Myriad Gardens
See Shakespeare in the Park – Please let it be good weather!!
Visit the Oklahoma City Museum of Art – I'm so excited Joseph can get us in with his Love's badge.
Find a good playground within walking distance – If you know of one, hit me up!
Find 10 amazing Murals – I see them everywhere and my goal is to collect them to share with you all!!
Visit Pumpkinville a million times – I mean since we are here in time for Autumn, I plan to make the most of it.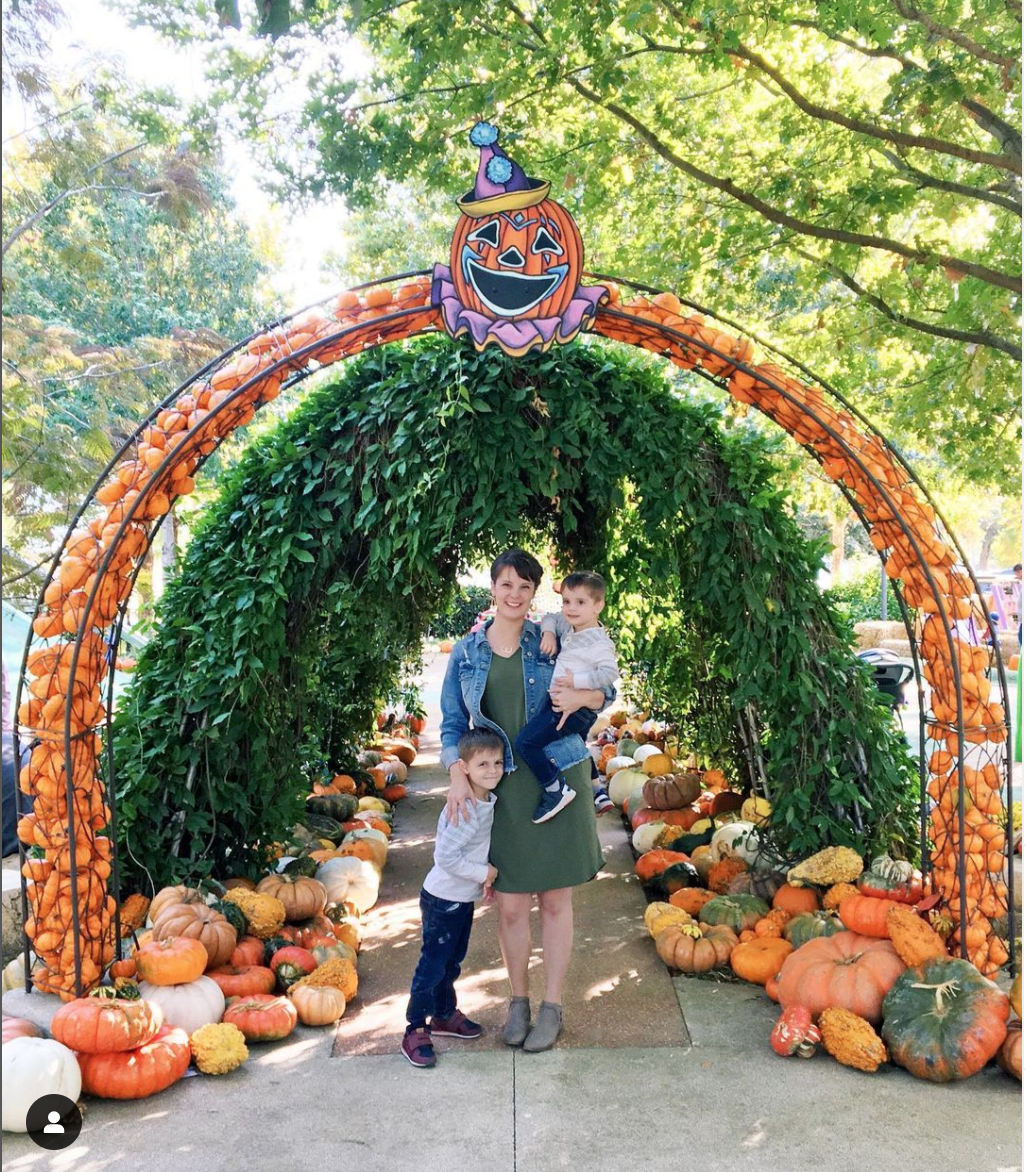 Take the River Walk – I feel like I should add, "And not let Cedric fall in"
Read some books at Commonplace Books – Early winter cozy hang out place perhaps?
Walk the Christmas lights in Mesta Park – I've heard this is AMAZING. Depending on how cold it is we may need to drive it.
Explore the OKC Downtown Underground on a Rainy Day – I haven't been down there in years and I'm a little excited about it.
Plus, there are so many good places to shop local! And, if you homeschool, so many great field trip ideas!
Places to eat Downtown OKC
Chase down Junction Coffee and have a cup of coffee – We did this on a cold January day out close to our neighborhood and the boys adored it.
Have a doughnut Belle's Kitchen Downtown location – Also a favorite that we need to try in the downtown version.
Eat cookies at Katie Bugs!
Try Gogo Sushi with a friend – There is no way Joseph will do this.
Have a Cup of Coffee at Clarity – Really I want to try all the local coffee shops while we are down here.
Eat pizza at The Hall's Pizza Kitchen – I love their unique options!! I mean Sunday Lunch with potatoes on it?!?!? Who does that? Is it good?
Eat out of a food truck at Bleu Garten – I have never eaten from a food truck, so I feel like this should happen.
Try Ice cream at Capital's Ice Cream – Real ice cream made in-house. Get in my belly already!!
Take the boys to Brown's Bakery – I think the boys are going to love all the baked goods mentioned on this list.
Pretty please comment and mention anything that I left off of this list! Like I said we want to do it all while we are down here!! If you have a favorite place downtown I want to hear it!!
(Plus, read about how I chose joy during these trials!)