Fall Reading – Seasons in Story
Books for Adults I recommend for Fall Reading
Fall reading time is my absolute favorite. I have several books piled on my nightstand to grab at any time. I'm also collecting some neat books to read to the boys during the season of candles and cozy blankets.
My husband and I listened to this on the way back from Yellowstone! We both loved it. I've been so confused about my enneagram type for 2 years now, even though I was reading so many things and fluent in the talk. Listening to it together somehow provided clarity that I could come to on my own. Partially, because I was denying certain behaviors I indulge in.
This is a beautiful book that my mother in law recommended. I love the respect that Macaulay and Mason bestow upon children. The beauty she paints into motherhood is such an encouragement to a mother who is tired.
WARNING – This book is a bit more graphic, both in the sex and violence category. I've never read a book about a person captured and taken through the middle passage. I couldn't help but root for Aminata's survival and success.
I understandably cried through a large part of this story, since it's about death, separation from family, and loss of freedom. It reminds me of some of the best-done holocaust books that I have read.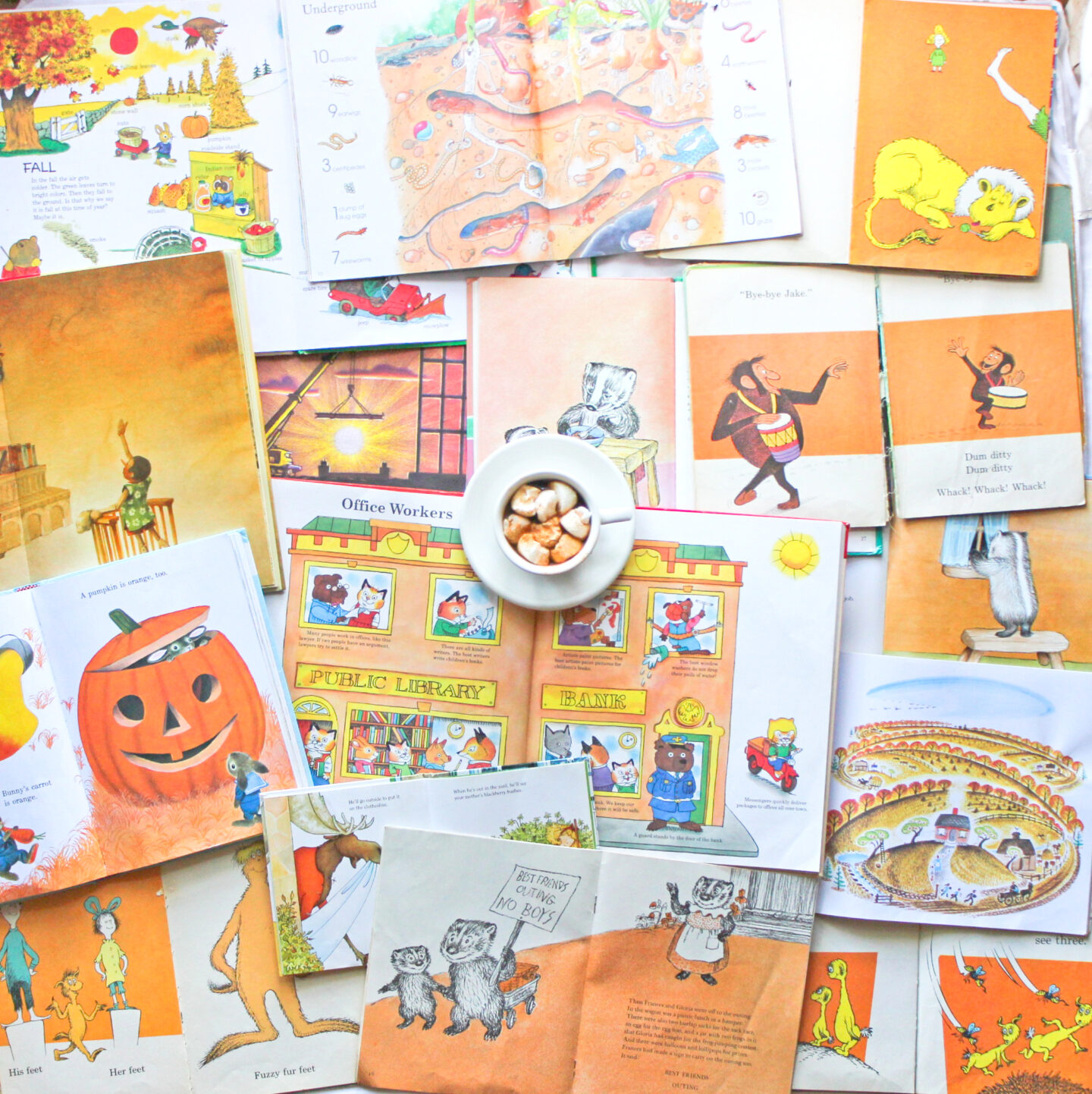 Picture Books for a Kid's Fall Reading
Every single one of these is adorable!! We have borrowed several of them from the library and re-read them often. The stories are all about tractors, and farms and perfect for little boys. Every book has an encouraging way of explaining empathy and social skills for kids.
This is the book we were reading and laughing through in stories a couple of weeks ago. This is a cartoon-style book, that is written by Kate DiCamillo(a personal favorite of mine). In it, two best friends go to the state fair. You know we love the State Fair!
This book is a timeless story of belonging for a toy bear. I read this one as a child and loved it, and now the boys love it too. It's part of the homeschool curriculum (along with books like "Jesse Bear What will you Wear" and "Blueberries for Sal") that we are using, and I can't wait for that week.
Okay, so I'm not usually a ghost story person, but this book is adorable. It's more the story of an invisible friend and the tricks they play on their parents. Keaton had my dad read it so many times the last time they came to visit. It will be an October Staple!
(Plus, here is our favorite fall thankfulness craft and 3 things to do to get yourself in the Autumn mood!)
Chapter Books for our Fall Reading
I've been using "The Well Trained Mind" as a homeschool resource this year. There isn't a ton of info on Kindergarten, but in there she did have a book list. Some of the classic books express opinions on race that are wrong, I've chosen to go through them anyway and have conversations about these hard topics as we go.
The Jungle Book
Keaton is currently listening to this on in audiobook form. I love that the person reading it has an Indian accent that lends itself to an authentic feel for the book. This was book was recommended to us by the "The Well Trained Mind". Along with Peter Pan and Alice in Wonderland that he just finished. I recommend doing audiobooks for FREE from the Overdrive Library app!!
Joseph loves to read books to the boys each night and Beverly Cleary is a fast favorite among the three of them. I didn't grow up on them, but Joseph did and the screams of laughter that come in from the other room warm my hear.
I'm crazy excited to read this book to the boys this fall. I've had probably 15 moms recommend it and it's by Kate DiCamillo, so I have no doubt we will be in love from the first time through!!
(P.S. Here is a list of our favorite Christmas books!)
*Products are linked to Amazon for your convenience, but I also make a commission if you purchase one!! This helps me continue to provide you with free content!