This fall thankfulness craft helps us remember to be grateful in the month of November! If you're anything like us you try to take a little extra time in November to focus on what you are thankful for! (Here are also 3 ideas to get you into the Autumn mood!) One of the ways we like to do this is to write something we are thankful for every day of the month.
I've seen a wide variety of ways to do this, but our favorite has been to take little wooden ornaments and paint them in season-appropriate colors! One of the best things I started doing with paint is not setting them all out at the same time, but rather putting a project-appropriate color scheme into their pallets and then allowing them to paint.
(Looking for good Autumn themed books? Enjoy this list!)
The Wooden Leaves
I find these packs of wooden leaves, acorns, and pumpkins at our Dollar Tree. I've also seen similar cut-outs at Hobby Lobby. If you can't find them, using poster board, or mixed media paper and cutting them out would work just as well. Ideally, you'll need 25-30 of them, so you can write something you're grateful for every day!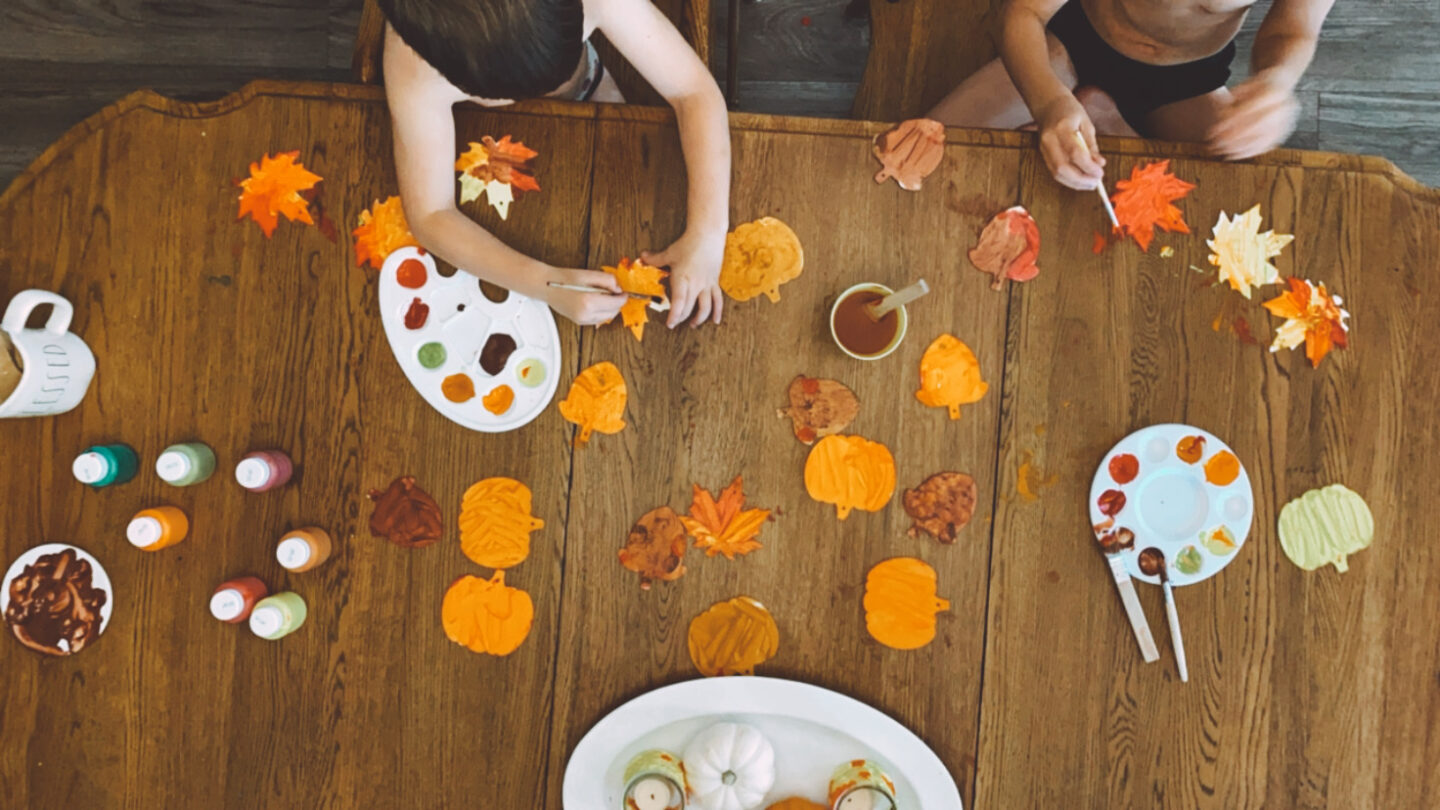 Investing in it as a Project
I've noticed kids tend to value what takes time to create. It's also so stressful for me to have the mess of a craft, but have their part done in 5 minutes. If I have to clean up I want some time to have been used. One way I've dragged this one out is to add 2 or 3 colors per day. Then let it dry and do the back.
Since this is something we will engage with for the rest of the month, this allows them to really find beauty and joy in their project and invest in it, so that it has more value to them! It's amazing how the simple things often mean the most!
Hanging it Up
I use a piece of twine to hang our fall thankfulness craft near our dining room table. I've learned out of sight is out of mind. Even having it this close we struggle with consistency.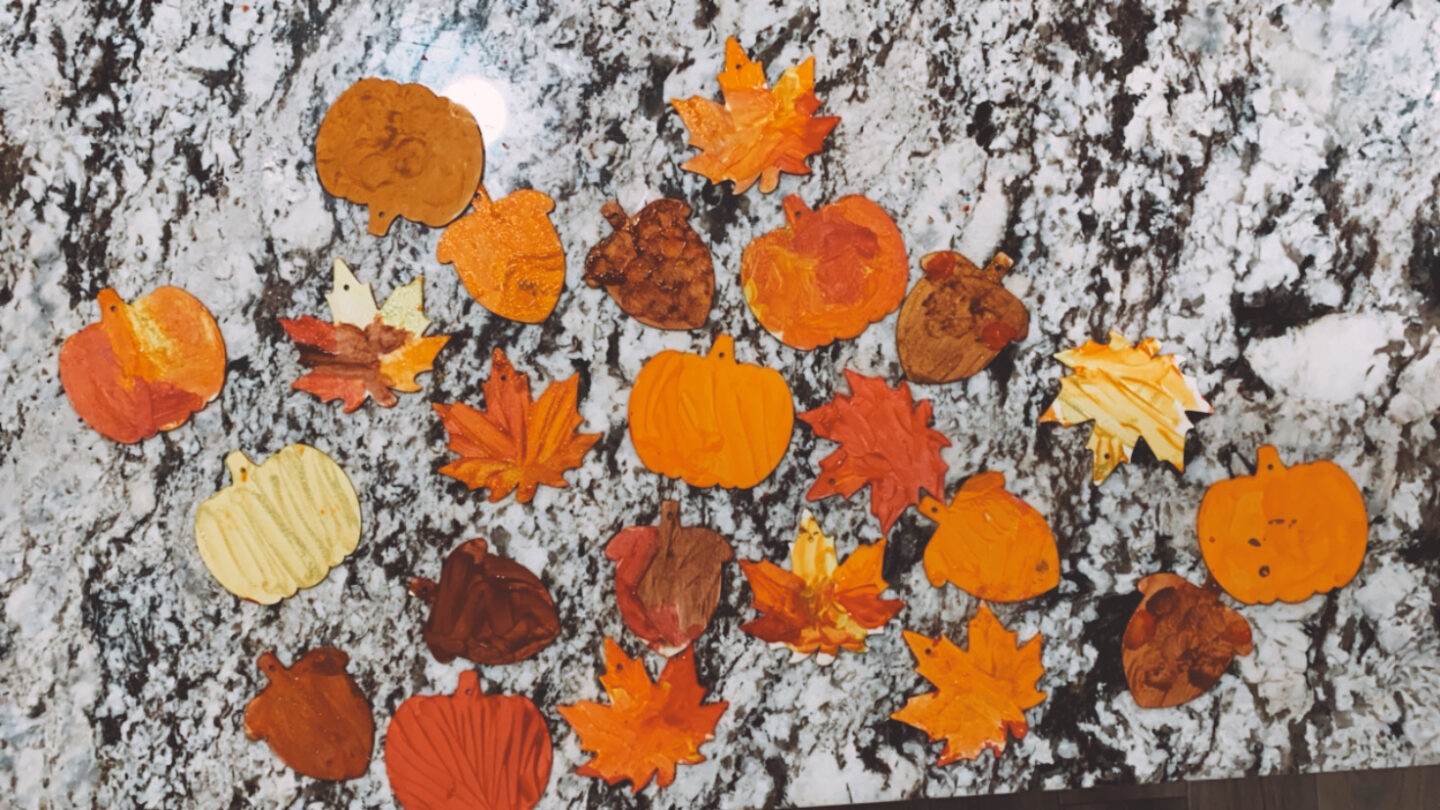 Writing Thankfulness
We don't all name something every night, but rather we take turns two at a time and write something front and back for each ornament! It's so fun to see what they come up with. My favorite thing is to tell them it can be simple and see what they can come up with. It doesn't have to be something big or fancy to be thankful for it.
Reflection for Myself
My birthday is this time of year, as well as the beginning to close up a new year. During this time for myself, I like to recount how God has been faithful. It's so easy to rush through life looking to what is next rather than celebrating what has happened. My goal this year is to journal one page of what has happened and what God has done this past year as I plan for and set goals for the new year!