I love woodfired/grilled pizzas, and I've decided Grilled Sourdough Pizza is just about better than any other kind of pizza in the world. (We enjoy grilling and here are our favorite recipes to prove it!) The first time I tried making pizza on the grill it was a sad lump of mostly raw dough toppings. I kept looking for the perfect dough, and condiments until I arrived at this final work of what I can only describe as art! The following directions may look overwhelming and detailed, but really its quite simple. I've added hacks to make it a fast meal at the end, so don't give up half way through.
This recipe from a variety of places, and I plan to credit appropriately.
The Day Before
I feed my sourdough started and leave it out on the window sill. This recipe is perfect for the days you're building your starter and have piles of discard. (If you're still fighting buying a food scale, give it up! The quality of breads and doughs you can make with it are worth the small price of a scale)
If you're doing just mixing your starter just for this recipe use the following:
Ingredients
100g Starter
100g Water
100g Flour
Then let it sit about 24 hours or until the starter has bubbled up, and then started to fall. Longer is often fine also!
(Here's my favorite recipe to take to a new mama or family in need!)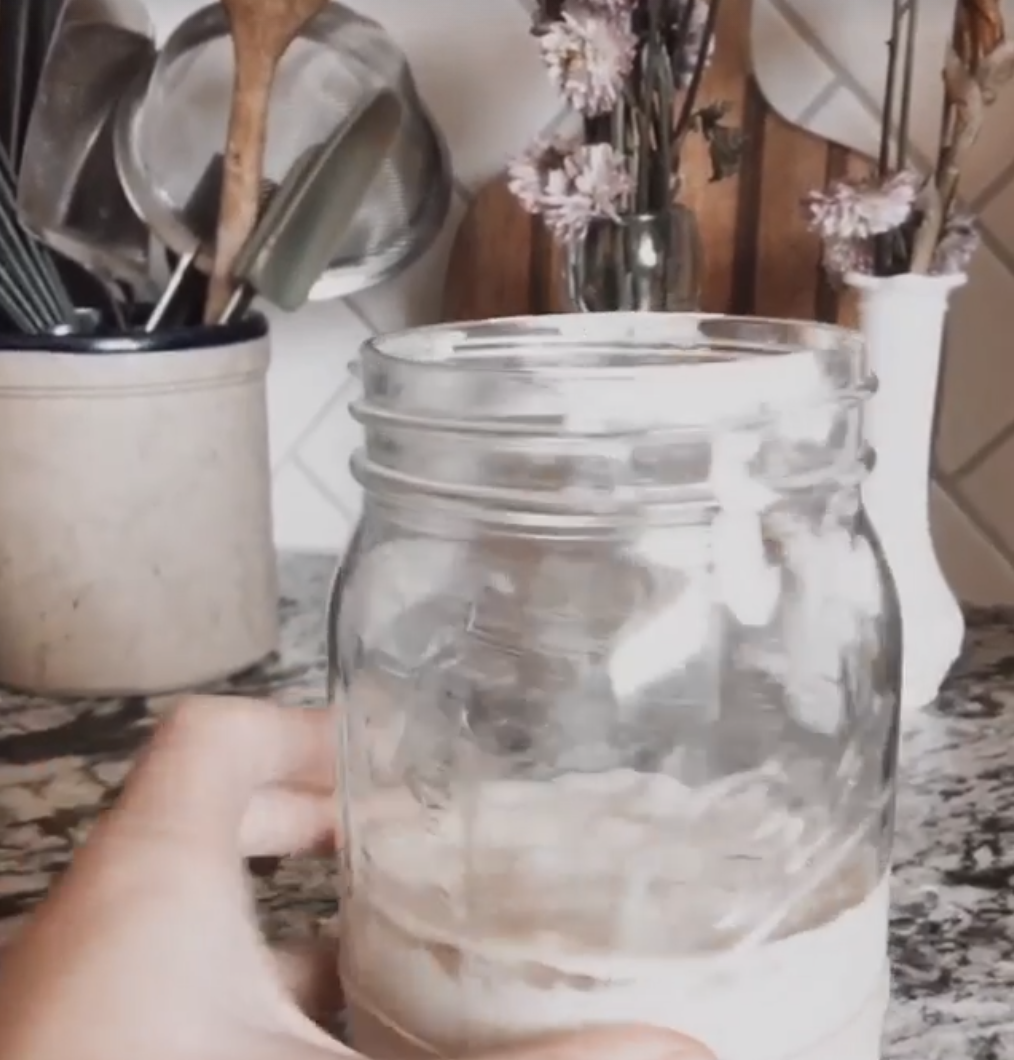 1pm the Day you Want Grilled Sourdough Pizza
1 cup (227g) Sourdough Starter
1/2 generous cup (141g) Lukewarm Water
2 1/2 cups (300g) Flour
1 tsp Salt
1/2 Active Dry Yeast
Cover and set someplace warm to rise until around 5/5:30
At that time I divide it into 3 parts and stretch it out on a large plate. It works best if you VERY LIGHTLY oil the plate. Then I let it is 30 minutes or more. This allows the top of the dough to slightly dry, so it is easier to get off the plate and on to the grill.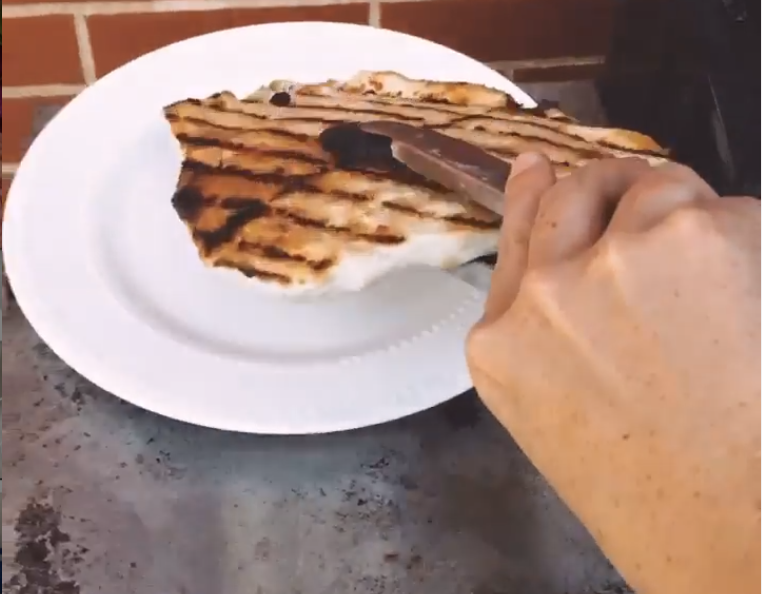 Sourdough Pizza time
Heat your grill to 500 degrees. Then turn it down to its lowest heat.
Take your dough off the plate and lay it flat on the grill. Wait 2-3 minutes until the bottom is golden brown with lines through it. Too pale and it won't have that incredible crispy crunch.
Bring it in grilled side up and add your toppings to the already grilled side. Here are some ideas to get you started.
Pizza or Spaghetti sauce spread VERY thin- too much and your toppings are going to fall off.
Mozzarella cheese
Unexpected cheddar from Trader Joes (this adds some flavor depth, but melts better than parmesan
Fresh Basil
Fresh Tomatoes
Pepperoni
Sausage
Bacon
Pineapple
Sprinkle Pizza Seasoning from Plenty Mercantile
Take the pizza back out and grill for another 3 or 4 minutes until the bottom is golden and the toppings are melted.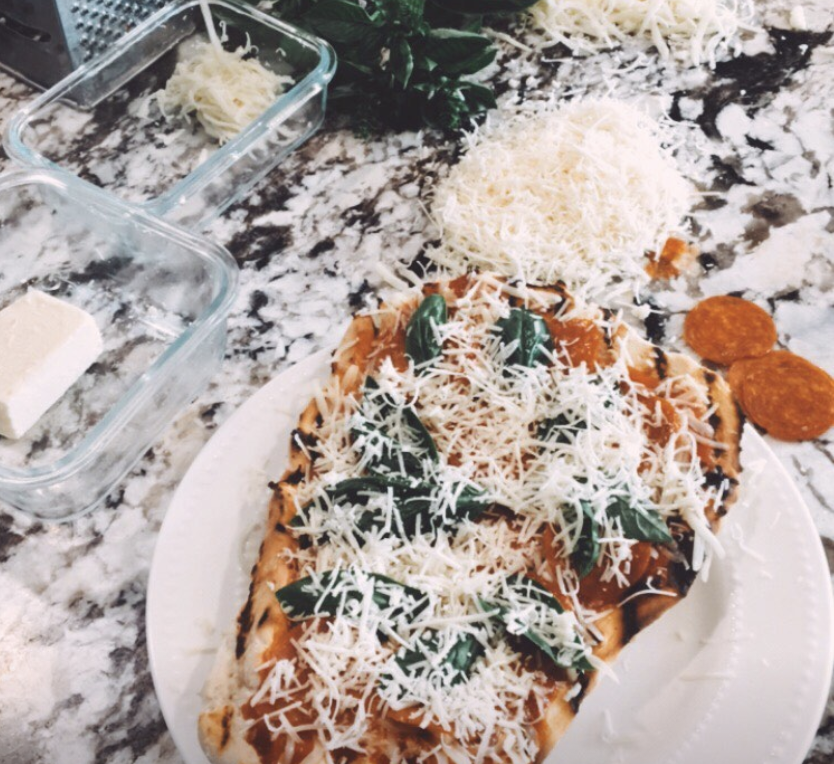 To Save time
You have one or two options:
The first way is to step 1 and 2, then put your dough in a Tupperware. The dough can be kept a day or two until you're ready to pat it out and grill it.
The second option is to prepare the dough, pat it out, and grill one side. After ONE side is grilled you can wrap it, put the crusts in an air tight container and store a week or two. The day you want to grill, just pull it out of the freezer, add your toppings, and grill the other side.
(Maybe you prefer to prepare dinner ahead? Here are my favorite freezer meal recipes! And for summertime hosting, here are five things you need to know to be a great hostess!)