"Different" by Sally Clarkson: A Review
I read "Different" by Sally Clarkson this summer along with several other great books and I haven't stopped thinking about it. I've talked to so many friends about this book that I decided it was time to write up a full review. I hope this helps you decide if this book would be helpful for your family. You may think that if you don't have an "out-of-the-box" kid that this book isn't for you. However, nothing could be further from the truth! This book helped me be a more sympathetic mother to my own active little boys. And I hope more understanding of friends who are dealing with behavior with labels.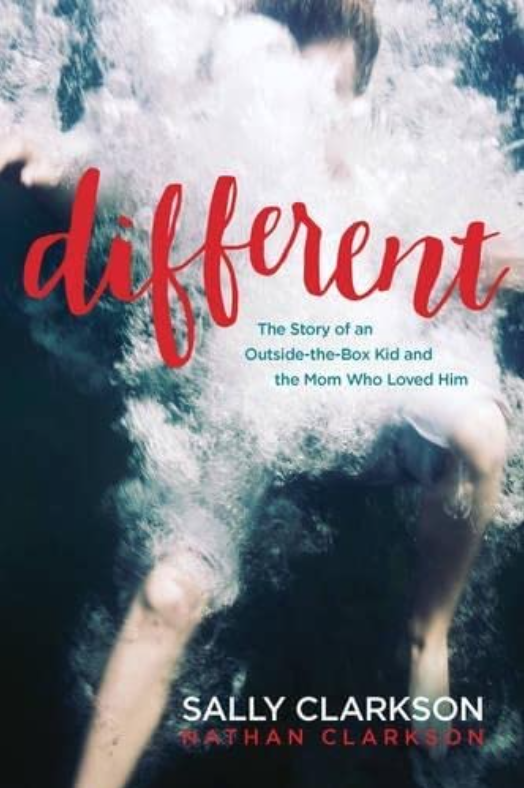 Ideals of Motherhood
If there is a word that I would use to describe most of Sally's work it is "idyllic". She writes about what she dreamed motherhood would look like. There are so many great ideas to try for, and I love being inspired by them. Often every page is her constant returning to that her version of motherhood. This pulls me up to new goals and ideals. But on darker days it felt really out of reach. I too wanted time to sit and drink a cup of tea. Arranging flowers for the table, or lighting a candle sounded like a dream. With three small boys, the tea was always cold. The active little boy bodies kept breaking my beautiful belongings, and I was sure if I lit a candle during school time it would end up burning the house down. How could I create beauty when I'd been up half the night? It all seemed out of reach.
Some days I would see one of Sally's books lying on my table and sigh because surely she didn't understand my chaotic life. Then a friend encouraged me to pick up "Different".
A Peek into the Raw
Sally's son Joel came and asked to write their story together. Sally asked if he was sure, because she had spent her life guarding his privacy. Thankfully, for the rest of us, he said, "Yes". The stories that unfolded revealed a young boy frustrated and struggling with ADHD, ODD, and OCD before those things were easily diagnosed. A small toddler with meltdowns over twisted socks. Big emotions and fears baffled a young mama. And teen years with drums thumping in the background. I realized that Sally had experienced the exhaustion I was feeling, and then some.
I began to realize all those books she wrote for us, were her own heart returning itself to center over and over again. Her life had been messy and chaotic. She remembered to drink cups of tea not because she was in an English tea house, but because she needed something warm to center herself too. This felt very relatable.
A New Respect
As someone who shares her life and children in digital hospitality, I took an additional lesson away from this. Sally guarded her children's privacy until they asked to tell their own stories. Even though the tales from this book would have made her more "relatable" or even a potentially sympathetic character, she chose to hold them to herself and guard the privacy of her children's lives.
She shared what she was learning in the middle of her home, and how she personally coped with her family's struggles. But those stories were told in a way that centered her story rather than exploiting her children. May we all be so gracious to speak about our families.
A little more grace, and kindness as we parent is never going to backfire! We should never be so worried about our own parental self-image that we fail to care most about the hearts of our children!