Start Kombucha in 3 Easy Steps
Have you ever wondered how to start your own Kombucha, or how to grow your own scoby from scratch? Kombucha is famed for its health benefits and the delight of the fizz with out the sugar of a pop. As someone who likes to keep the grocery bill somewhat low, it can also seem to come with a less than healthy price tag. Last summer my sister in law gifted me one of her baby scobies, and I loved knowing how to make my own kombucha; making things from home is such a joy! Our favorite flavors of kombucha were achieved by adding ginger, blueberry, and strawberries.
I was so disappointed when I killed my Scoby over the winter. I had been so good at making the batches over the summer, but when autumn came I started drinking more tea and less of my favorite fizzy, fruity drink. Before I knew it, several weeks had past and I hadn't fed my Scoby. When I finally checked, I had killed it.
I had gone most of the spring and summer with out making a new batch, because I thought growing a scoby would be hard, but come to find out, it is incredibly simple.
I bought this bottle of kombucha at Sprouts, but it is available at most grocery stores.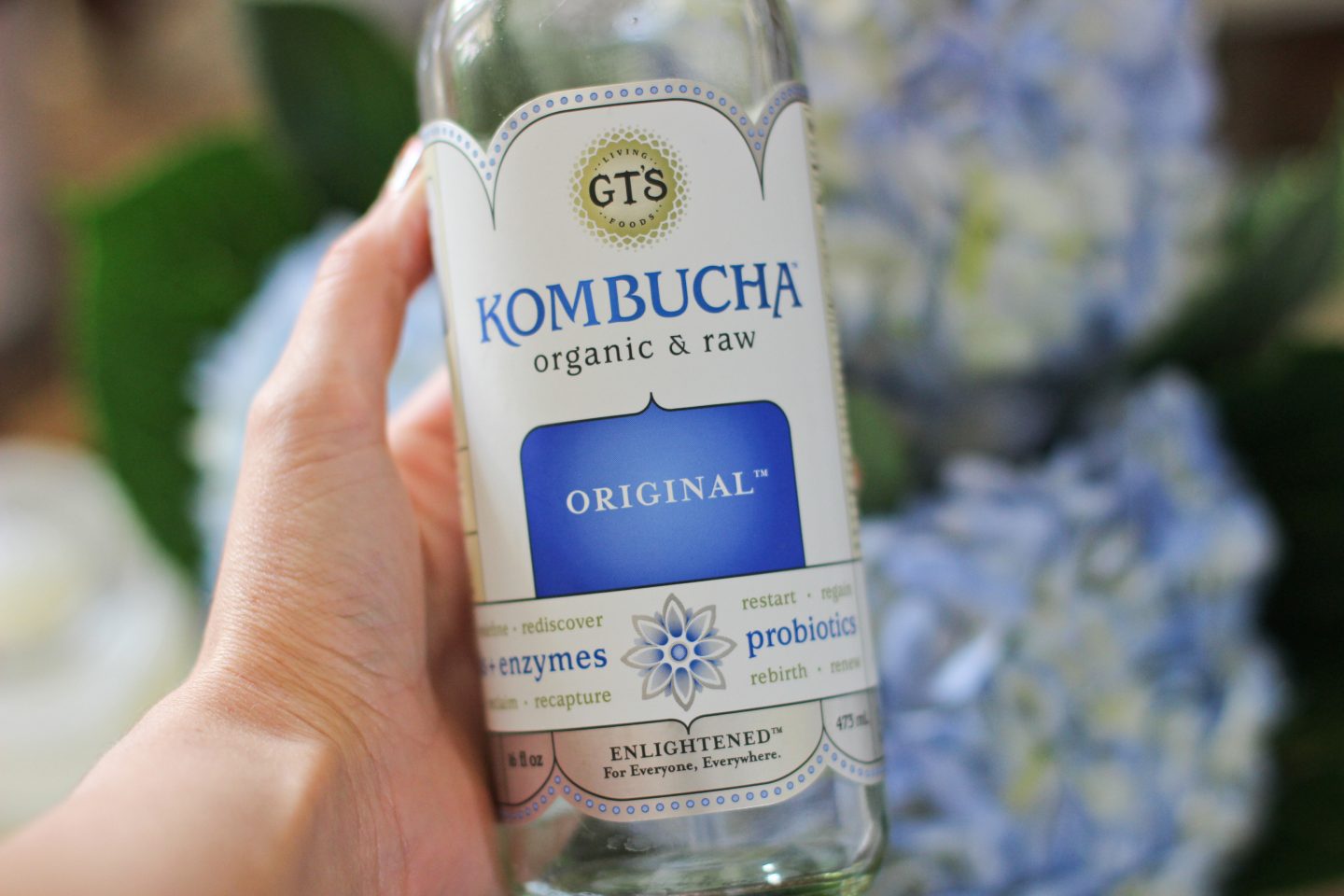 Here are the three easy steps!
I made a batch of sweet tea according to the directions on the package, and added one cup of sugar.
Cool the sweet tea to room temperature in a large glass jar.
Dumped the bottle of kombucha into the jar with the sweet tea, and covered it with a cloth.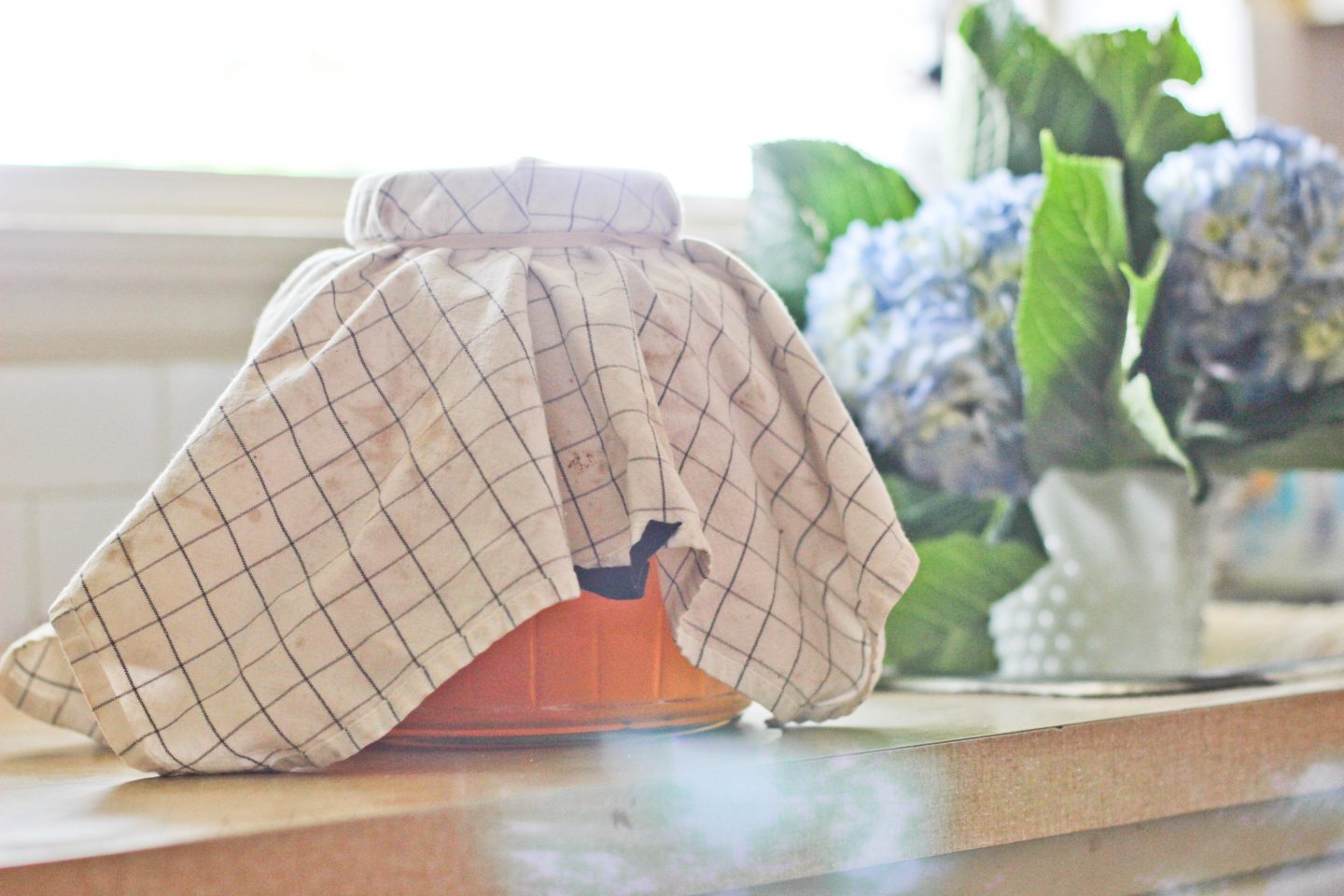 Now I just have to wait for my scoby to grow. I will probably let it sit for a month, before making a second batch of of sweet tea. Scoby's should be 1/4 inch thick before brewing new batches. If it hadn't grown at all by week 3 I would have started over completly.
My plan is then to remove the scoby with a WOODEN spoon (scoby's hate stainless steal)
Take two cups of the juice and add both the juice and scoby to the new jar of sweet tea.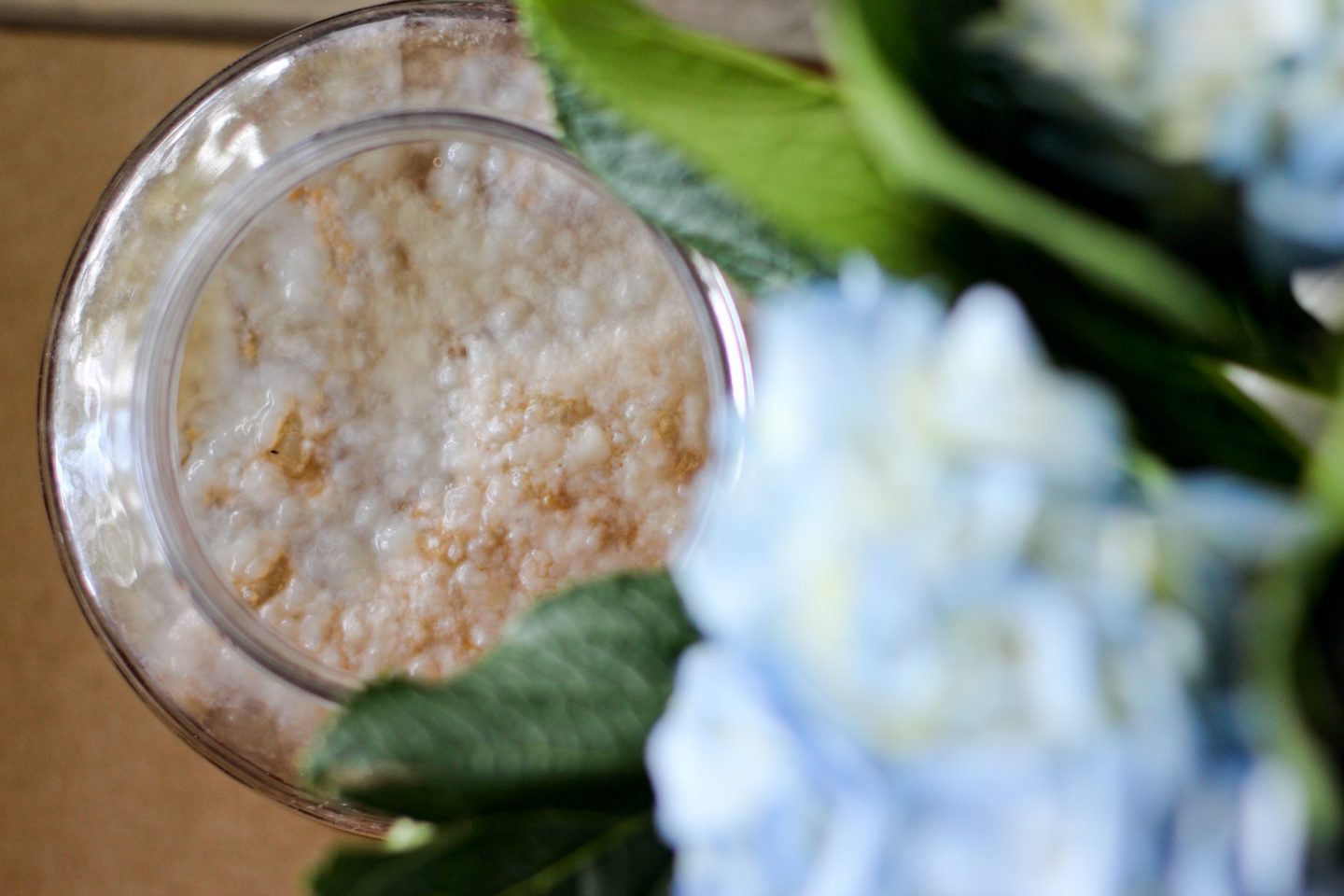 Any juice left over I will add the fruit and chopped ginger to, and we can all drink up!
Here is a list of things you could add to Kombucha
Pears
Strawberries
Blueberries
Black Berries
Raspberries
Ginger
Cherries and Almond extract
Lemon
Lime
I dearly want to try watermelon and peach!
Have you ever tried to make your own kombucha? What flavors and recipes do you like to use?
(P.S. Here are some great recipes and cooking ideas for inspiration. Check out my favorite freezer meals or our best grilling recipes, including our sourdough pizza on the grill! Plus, my signature meal I take to families with new babies or illness!)